Nano Nagle Birthplace Pilgrimage Walk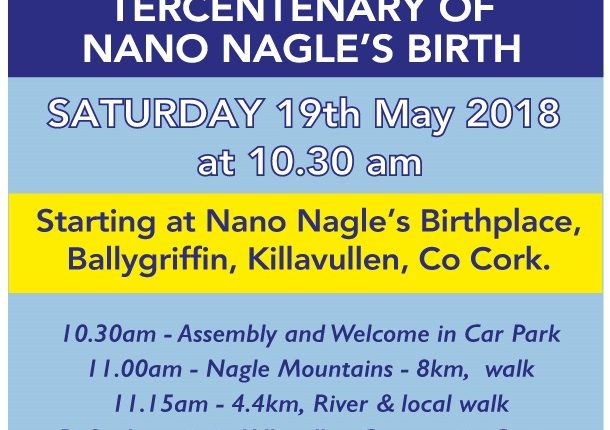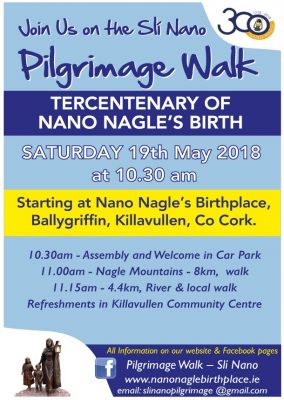 The Presentation Sisters and the Killavullen Pilgrimage Committee would like to invite you to participate in the Slí Nano Pilgrimage Walk on Saturday 19th May. It is an opportunity to visit the Birthplace of Nano Nagle and be inspired by the landscape that formed her.  We hope it will also be a memorable occasion to meet colleagues from other Ceist Schools, particularly those in the tradition of Presentation ethos.
Click the links below for more details.
Pilgrimage Walk – Sli Nano (2) Invitation
Website
Location
Get directions
By using the Ceist website you agree to our use of cookies as described in our cookie policy. Learn More I agree