North East Province of Presentation Sisters presents "Justice for All: Planet & People"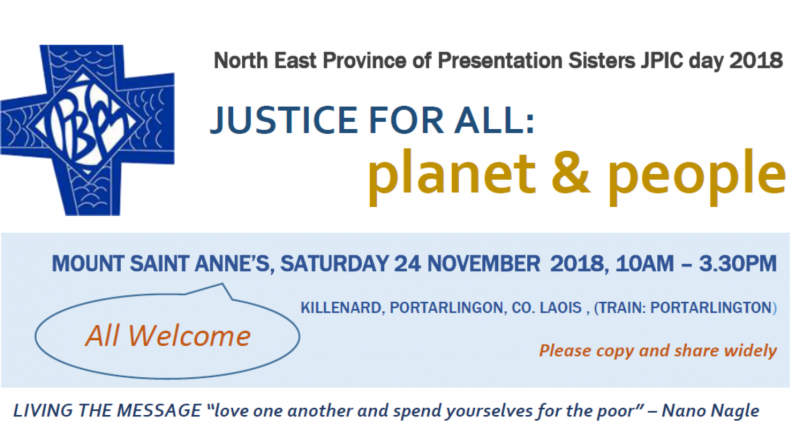 North East Province of Presentation Sisters JPIC day 2018
Speakers:
Dr Lorna Gold
Laudato Sí Project, Trócaire
KEYNOTE: Care for Earth, Care for Humanity
Paul Frecklington
ARD Family Resource Centre, Doughiska, Galway
The power of welcome: insights from one of Ireland's most diverse communities
Srs. Imelda Wickham & Mary Hanrahan pbvm
Clondalkin, Dublin
Prisoner and family ministry: reaching to the margins, finding partners for sustainability
To register please fill out and return the below form by noon on November 20th. There is no charge for this event and lunch will be provided.
Location
Get directions
By using the Ceist website you agree to our use of cookies as described in our cookie policy. Learn More I agree