Presentation College Headford: Certified Mediator's Course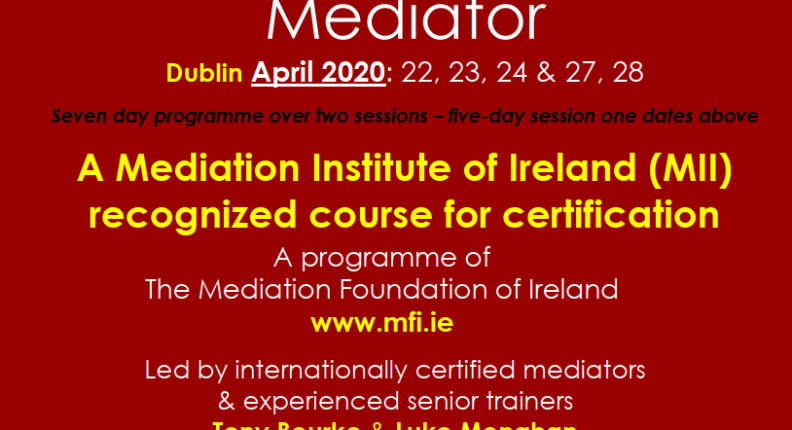 Certified Mediator's Course
Presentation College Headford will be hosting a Certified Mediator's Course with Luke Monahan and Tony Bourke of Mediation Institute of Ireland (MFI).
This is a  7 day course and culminates in professional certification from the Mediation Institute of Ireland. The maximum number of participants is 15 and the cost will be very competitive.
If interested please contact Orla Jackson DP Presentation College Headford (orlajackson.dp@presheadford.ie) for full details.
Please click below to view course brochure.
Presentation College Headford – Certified Mediator's Course
Get directions
By using the Ceist website you agree to our use of cookies as described in our cookie policy. Learn More I agree