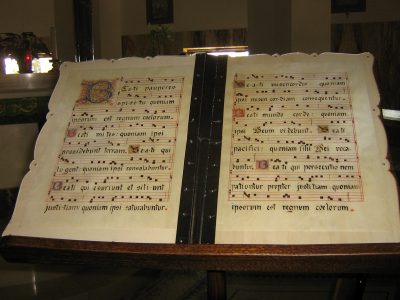 While Advent. Christmas, Lent and Eastertide celebrate the major feasts of the Church's Liturgical Year and times of preparation for them, the rest of the year is marked by 'Ordinary Time'.
Ordinary Time  falls between Christmas and Lent and Easter and Advent, and gets its name from the Latin word for 'numbered',  'ordinal '. This is because each week of the 33 or 34 weeks during this period of the Liturgical Year is numbered – not because any week is in any way 'ordinary'!
During Ordinary Time let us listen carefully to the readings each week of the year and hear what they have to say to us.
As we begin this season of Ordinary Time, and as we prepare to listen especially to the words of Jesus in the Gospels, we slowly and carefully say the prayer that He himself taught us:
Our Father …