Connecting to the CEIST Portal
Please follow steps below to connect to the CEIST Portal to submit school Budget/Statistical reports.
Step 1: Connect to the website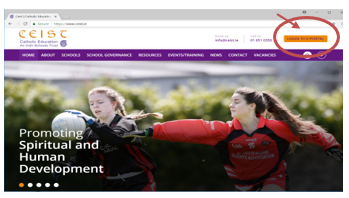 You can login to the CEIST Portal from one of two ways:
a) Log on directly from web link https://www.ceistcloud.net
or
b) Click the portal link from the top of the CEIST website home page.
Step 2: Enter user credentials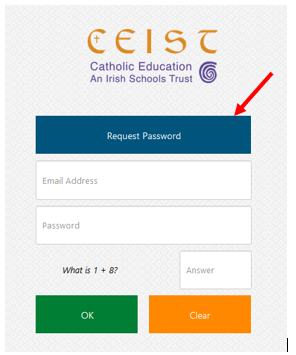 Once connected to the CEIST Portal website you will be requested to enter your login credentials.
The CEIST Budget/Statistics portal does not use stored passwords. Random passwords are generated at each login. In this way there is no need to save passwords as a new password will be used at each login.To get a password at any stage just press the "Request Password" button on the CEIST portal login page and enter the email address registered with CEIST for your school.
If you do not know this email address please contact the CEIST office and we can provide it to you.A new password will then be sent to this email address. This password can be used for a period of up to 3 days. After 3 days time you will need to request a new password again.
When logging in you must also answer security question, e.g. 2+3=?
Step 3: Select Budget or Statistics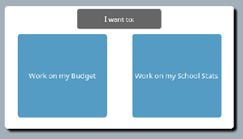 Once logged in you will be presented with two choices:
Work on my Budget
Work on my School Stats
Each section will allow to you to perform any of the below actions
Submit yearly school statistical/budget figure

Load previous year's figure

Save a copy to Excel
The below table shows all options provided by the CEIST Portal and their corresponding function: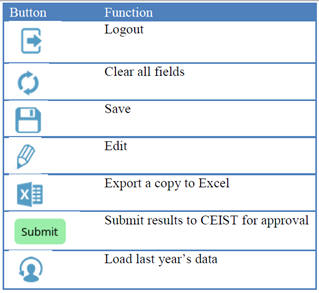 Print Steps

Please click the link below if you wish to download a printable version of connection steps.