Below are a number of  free resources to keep you occupied during the school closure. We will hope to fill the page as new resources become available. If you would like to add to this resources page please contact us by email info@ceist.ie.
Note: we also have a page dedicated to tools used for Remote Teaching. Please click here to visit.
Sacred Heart Secondary School Drogheda Home Economics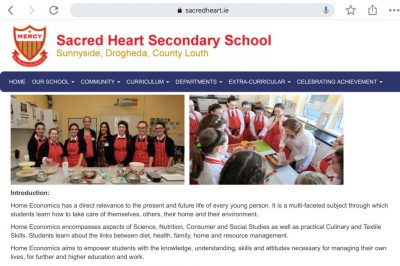 The Home Economics Department of Sacred Heart Secondary School Drogheda have created a website blog to help their students practice at home during the lockdown. This website is packed full of tutorials, videos and yummy recipes which can be used by everyone. Hope you enjoy!!
Natural Back Health – Tips for Taking Care of your Immune System

Think of your immune system like a fortress. Any fortress worth its weight in gold will be strong and robust. And that is exactly what you want your immune system to be: strong and robust. So when anything comes knocking on your fortress door, not only will you be ready, you will have fuel in the tank …
Dundalk Institute of Technology – Virtual Open Day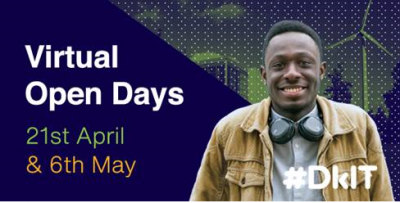 St. Joseph's Secondary School Rush – Guidance Resources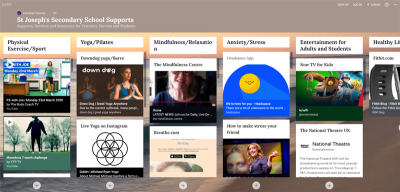 St. Joseph's Secondary School Rush – PE Resources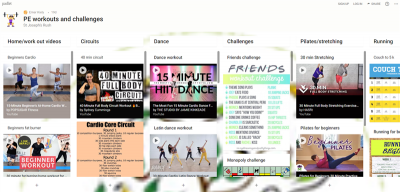 St. Joseph's Secondary School Rush – Language Challenge

House of Mercy –1-hour Virtual tour with Live Commentary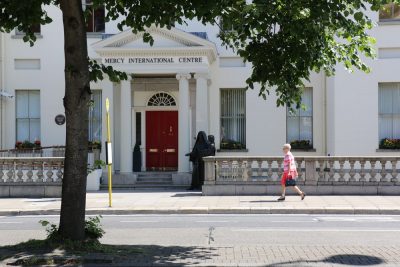 The Sanctuary – Free Wellbeing Practices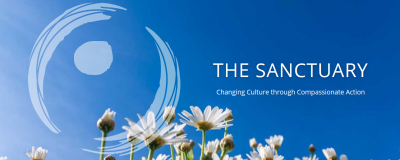 Drop Everything and Read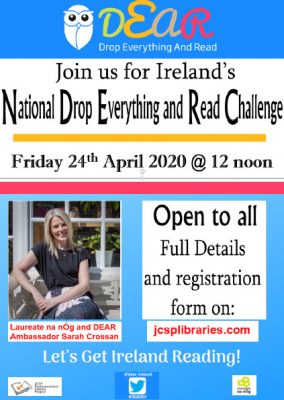 Microsoft Dream Space – Home Series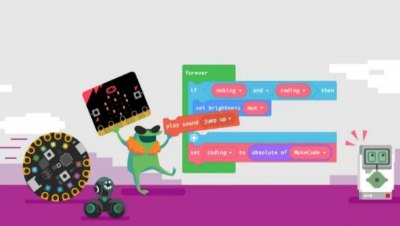 Green Schools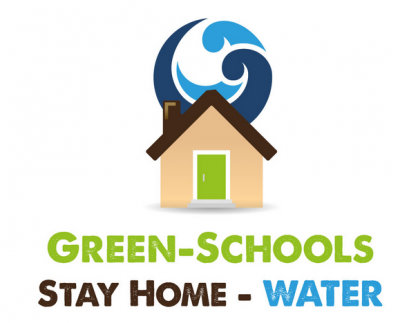 We're really excited to show you some cool stuff you can do at home to keep helping the environment. In this page, we have put water-themed videos, quizzes, experiments, ideas and more activities that students can enjoy doing at home.
Gov.ie – Getting through Covid-19 Together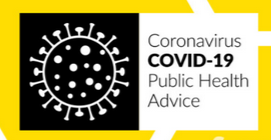 It's normal to be worried or to feel stressed during this difficult time, but there are many things we can do to help us mind our mental health and wellbeing. Here you will find lots of advice and tips on how you can look after your mental wellbeing and cope with your new daily routine.
Sports Ireland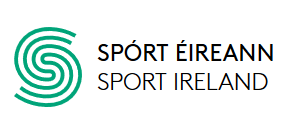 Sport and physical activity is a cornerstone of life in Ireland. In recent weeks we have seen a shut down of clubs, tournaments and sport in general. This however does not mean that we as a nation cannot stay active. Sport Ireland have created a resource page to help you and your family stay active and informed.
Concern – 17 Days to Learn


 Concern Active have teamed up with Makematic and Horyou to develop the #17daystolearn challenge for young active citizens and change-makers focusing on the Sustainable Development Goals. They are designed to be simple, thought provoking, fun and can be completed with or without a laptop/computer. Together, they can show the world that every expression of optimism, no matter how big or small, has a positive impact.
Volunteer From Home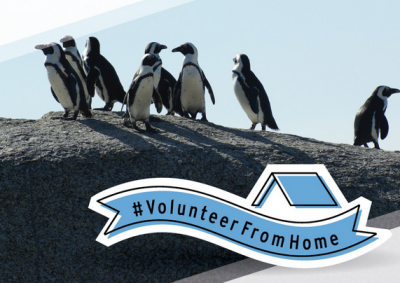 Irish Times Children's Art Competition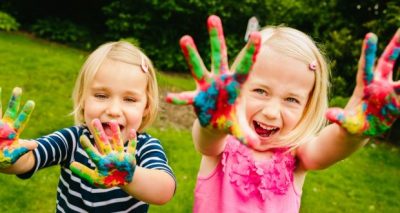 RTE Ros na Rún Irish Language Writing Competition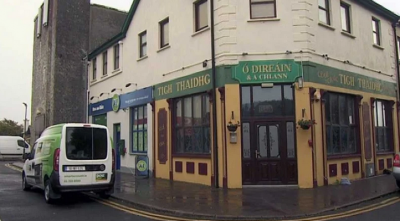 Skip Rope Lessons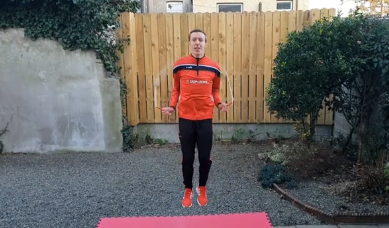 Recovery Haven – Art Competition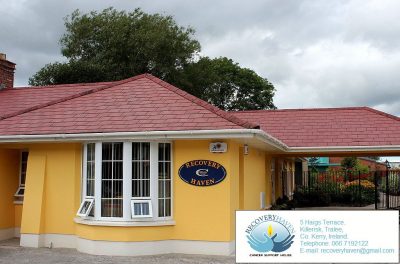 RTE to screen Shakespeare Classics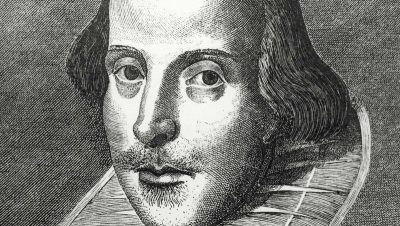 St. Patrick's Cathedral Parish – Prayer Resources


St. Patrick's Cathedral Parish – Archdiocese of Armagh have gathered a number of prayer resources on their website.
Lámh Sign Language – Free Access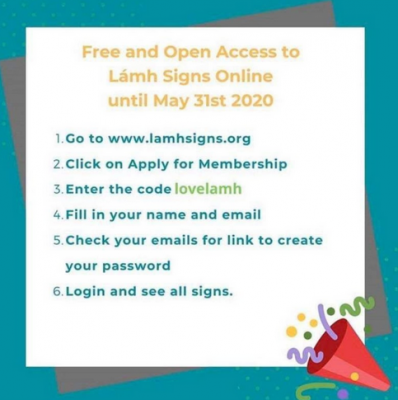 Lámh supports communication – between parents and child, between siblings, between friends. It can be a stepping stone to communicating with the world. Lámh is a manual sign system used by children and adults with intellectual disability and communication needs in Ireland.
Waterford in your Pocket


It can be so difficult to stay motivated and busy during this downtime. However, unlike people who lived through previous pandemics, we have one massive advantage! We are now more connected than ever thanks to the Internet. I've been thinking of things that I can do while at home. As we are limited in our interaction with the outside world for a short time, there are things that we can do to not only keep busy but to learn and entertain. There is something in these links for the whole family.
Mike Murphy – Senior Times Interviews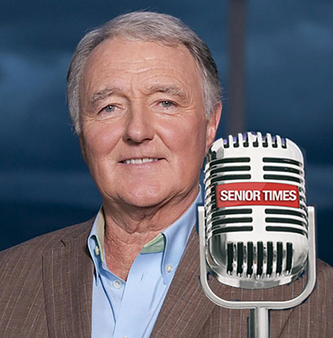 One of Ireland's best loved broadcasters, Mike Murphy has access to the great and good of Irish society and we kick of the series with no less than President Michael D. Higgins and will also feature the same blend of interviews, profiles and information that has made SeniorTimes magazine Ireland's No 1 magazine for people who don't act their age.
RTE Short Story Competition

RTÉ is currently accepting short story submissions for one of Ireland's longest established and most significant literary prizes, the RTÉ Short Story Competition in honour of Francis MacManus. Writers have until Friday 8th May to submit their short story which will be judged by a panel of three judges: editor, lecturer and journalist, Madeleine Keane; award-winning short story writer and previous prize-winner of the RTÉ Short Story Competition, Danielle McLaughlin; and writer and broadcaster, Vincent Woods.
Andrew Lloyd Webber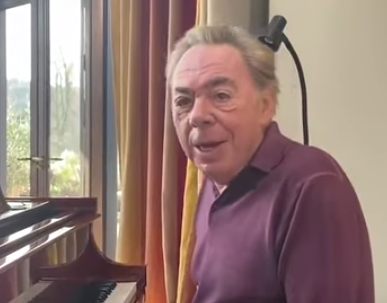 Renowned composer and playwright Andrew Lloyd Webber has published a number of videos in which he performs pieces from his most famous musicals, such as Phantom of the Opera, Joseph and the Technicolour Dream Coat, Jesus Chris Super Star to name but a few and tells the background story to their creation.
Draw with Don Conroy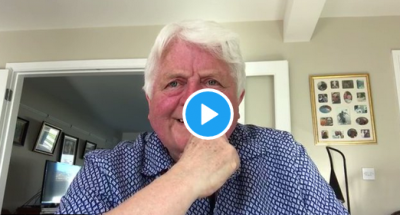 Due to the fact that we are all staying at home Don Conroy has made a come back with his very own YouTube channel. Don has created a number of videos for kids of all ages to tune in and "Draw with Don".
Leabhair do Pháistí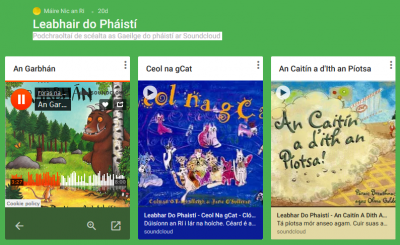 A full list of Audio Books as Gailge free to listen from website. Podchraoltaí de scéalta as Gaeilge do pháistí ar Soundcloud
#Give It Back – Covid 19 Resources List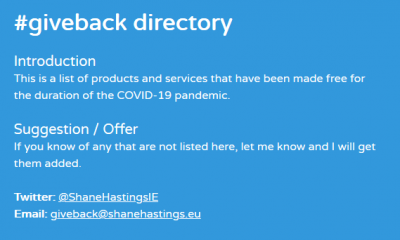 A full list of products and services that have been made free for the duration of the COVID-19 pandemic.
Dublin Zoo – Live Webcams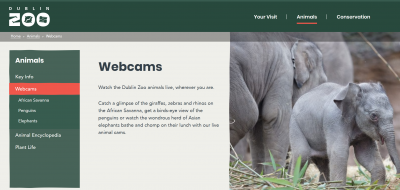 Although the Zoo is closed they are still offering a chance to see the animals. Catch a glimpse of the giraffes, zebras and rhinos on the African Savanna, get a birds-eye view of the penguins or watch the wondrous herd of Asian elephants bathe and chomp on their lunch with Dublin Zoo Live Animal Cams.
GAA Future Leaders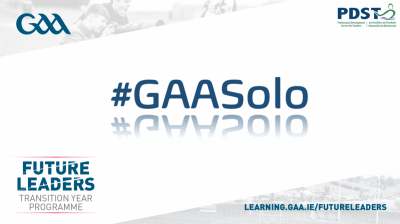 Time to Create – Pinterest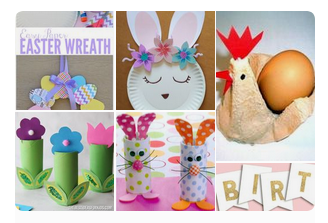 "Time to CREATE" is a special Pinterest page dedicated to inspiration for art, craft, sewing, home & garden projects for everyone. Creating things is good for your wellbeing and their a number of fun projects here to keep you going while at home.
Coronavirus – A book for children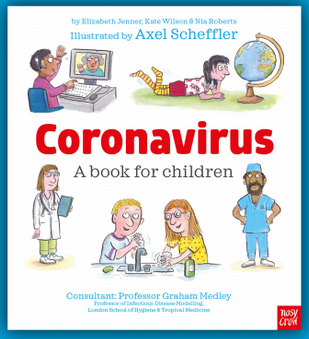 Nosy Crow Blog presents a free information book explaining the coronavirus to children, illustrated by Gruffalo illustrator Axel Scheffler.
National Gallery Ireland – Virtual Tour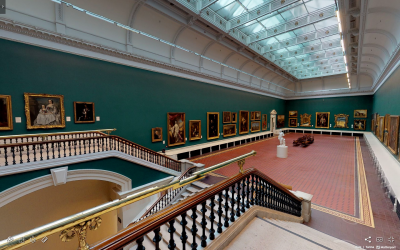 Explore the wonders of the National Gallery of Ireland's collection, and take a leisurely stroll around our beautiful galleries from the comfort of your own home in the first in a series of virtual tours.
Bright Sparks Creative Bursts with Sarah Webb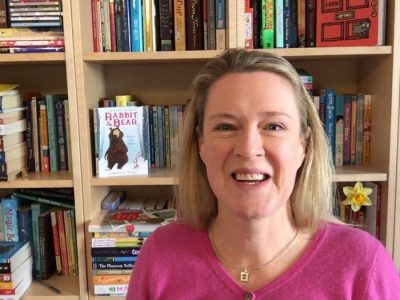 Created by author Sarah Webb and supported by MoLI, Bright Sparks Creative Bursts is a fantastic new online series of writing games and story prompts. To get lost in a Creative Burst all you need is a pencil and a notebook. The writing games and prompts are aimed at from aged 9+ but could be done with younger children if you give them a bit of help.
Children's Books Ireland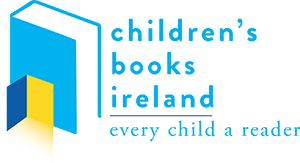 Children's Books Ireland have lots of great resources on their website including a full range of Doodle Starters sheets for the young artist, fantastic themed reading lists to help you choose your next book and the Junior Juries resource packs for this year's KPMG Children's Books Ireland awards. They have also brought together Ireland's leading authors and illustrators to create Imagine Nation a 24 page playbook filled with colouring and writing activities for children all over Ireland to enjoy.
Kerry Diocesan Youth Service

– Online Club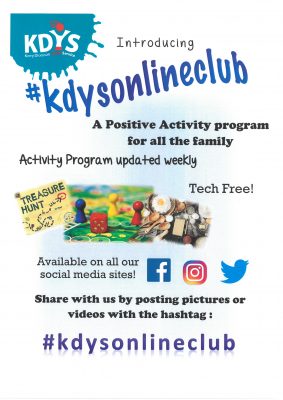 Kilmainham Gaol Museum – Virtual Tour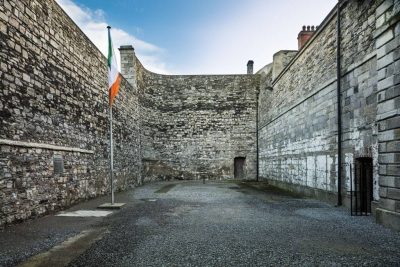 Speech and Language Therapy and Occupational Therapy Top Tips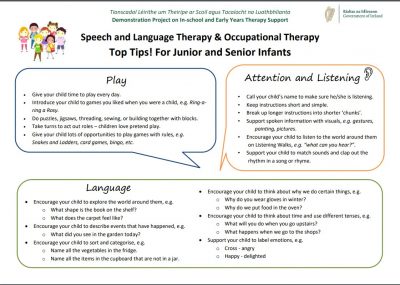 Áras an Uachtaráin – Virtual Tour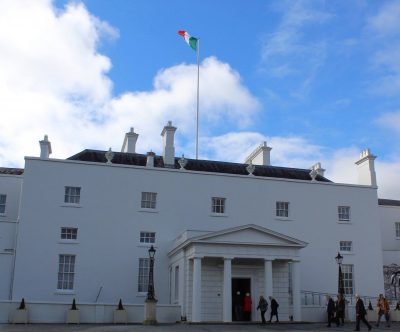 Ballysteen GAA Skills Videos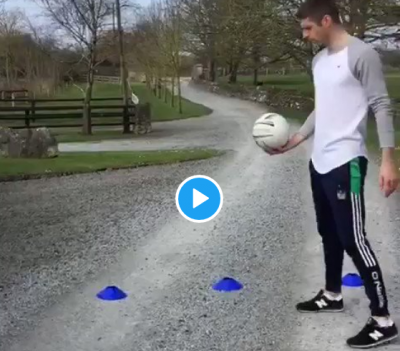 Katie Taylor Workout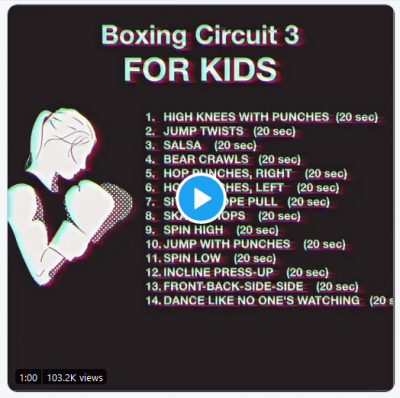 Irish boxing champion Katie Taylor will be posting a series of boxing circuits over the next few weeks that you can do at home without equipment. All are fully available form Katie's Twitter page @KatieTaylor

SpunOut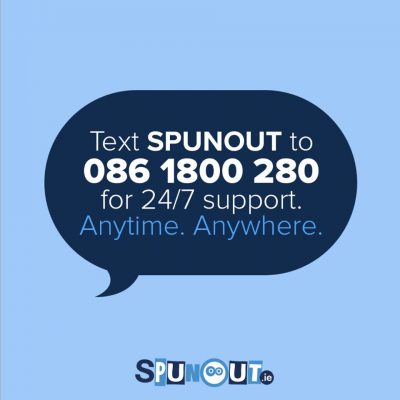 If you could do with having a chat with someone, our anonymous, 24 hour text line is always open. You're worth talking about and we're here to listen and support you. Text SPUNOUT to 0861800280. Standard SMS rates may apply.
Church TV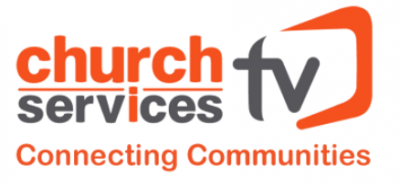 Gaisce At Home – Gaisce Sa Bhaile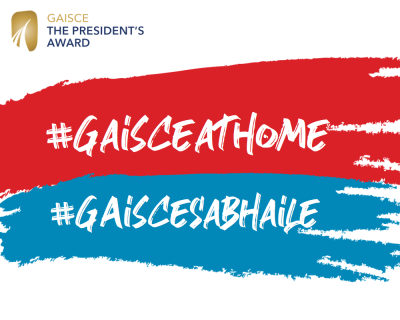 Amazon Free Audible Books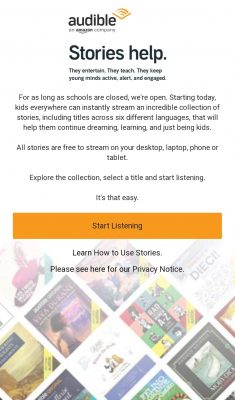 Library Borrow Box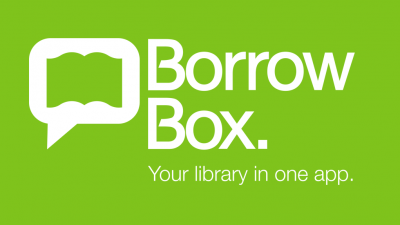 Although all public libraries are now closed you can still borrow books from the Library Borrow Box App.
PE with Joe: Daily live PE workout classes
Starting Monday 23rd March Joe Wicks will be hosting a free workout aimed at kids live on his YouTube channel "The Body Coach TV".
Short Story Competition from John Boyne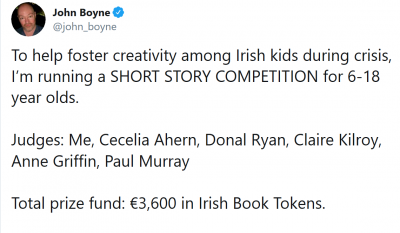 To help foster creativity among Irish children and teenagers during this current crisis, John Boyne is running a SHORT STORY COMPETITION, aimed at 6-18 year olds, with lots of book tokens to give out as prizes.
There are 3 categories:
6-10 year olds
11-14 year olds
15-18 year olds
Live and Interactive Marine Mammals Feed from Ruby Free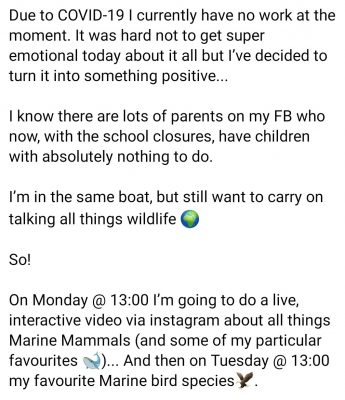 Ruby Free is a Wildlife Guide, Marine Mammal Medic and Outdoor Instructor. She will be providing live and interactive videos on her Instagram feed starting Monday 23rd March.
Ard Scoil na nDeise

Dungarvan

– Knitting Challenge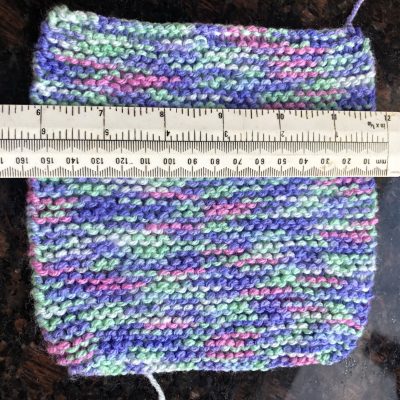 Calling all knitters! We're involved in a project with Dungarvan Women's shed making knitted blankets for cancer patients. Squares are in double knitting wool on 4mm needles. Cast on 30 stitches. Finished squares should be 16cm square approx. All help appreciated!
Kerry College – Free Courses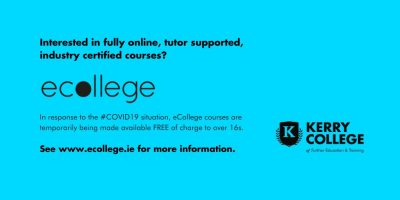 In response to the Covid19 situation Kerry College are offering all online courses FREE of charge to over 16s.
BBC Script Competition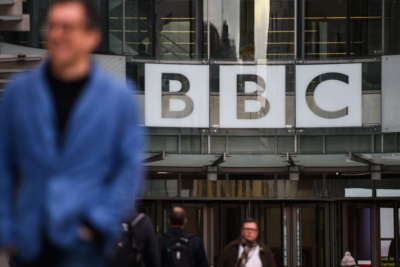 The BBC is looking for scripts about self-isolation to be made into short films. The winning scripts will be produced for BBC platforms next month.
David Walliams Free Audiobooks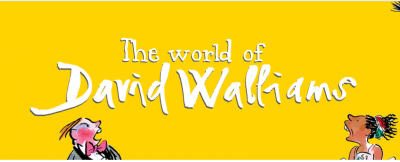 David Walliams is giving a free audio book daily to help children of all ages while the schools are closed.
Irish Translators' and Interpreters' Association (ITIA) – Translation Competition for Secondary School Students

Following the successful competition over the last four years, the ITIA is once again organising a translation competition for secondary school students in Ireland. Students are asked to translate an excerpt from a novel or short story from one of the following languages into English: French, Chinese (Mandarin), German, Irish, Italian, Polish, Japanese or Spanish. A prize of €100 will be awarded to the best translation for each language.
Scoilnet History Competition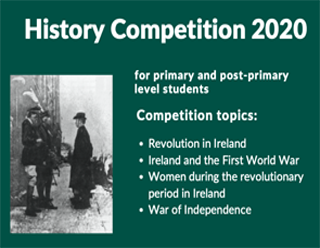 Learn to Code from Home – Online Mini Camps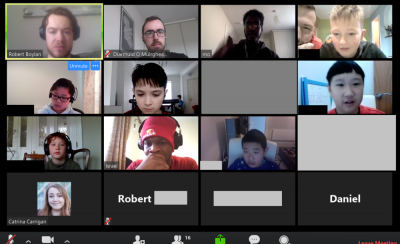 NewsBrands Student Journalism Competition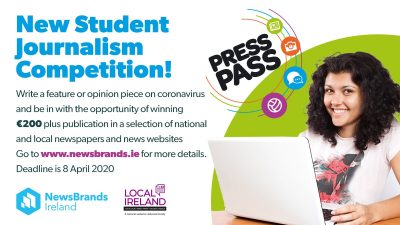 Chester Beatty's Digital Collections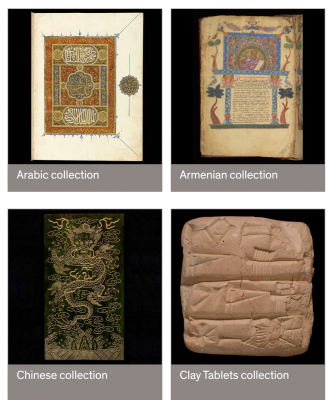 Creativity at Home with teh Glucksman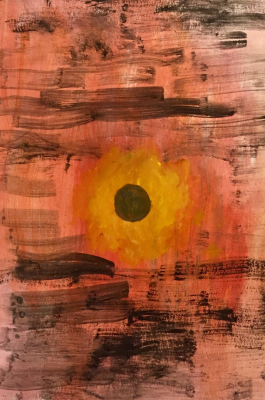 History Extra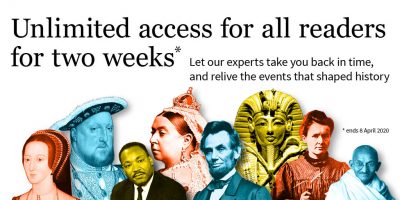 National Council for Special Education Ireland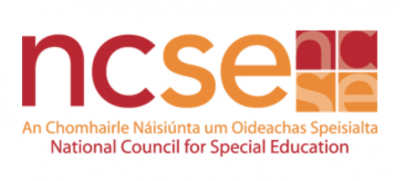 Teachers and parents may be interested in our latest resource: an overview of useful websites to support Physical Education at home for students with Special Educational Needs including those with a moderate, severe or profound GLD or who may have limited mobility.

Irish Life – Home Fitness Videos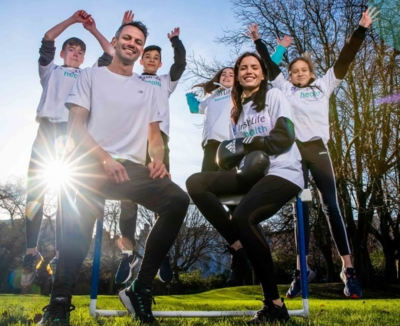 Our Schools' Fitness Challenge may be on hold, but that doesn't mean we can't help you stay active while maintaining social distance. Irish Life have a number of Home Fitness Videos to keep you active throughout the school closure.

Futa Fata – Irish Reading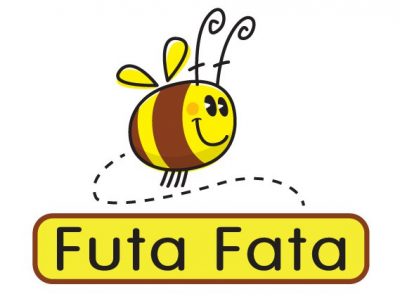 Irish language publishing house, Futa Fata have begun broadcasting a few minutes reading as Gaeilge for little ones at 11am ever morning via their Facebook page and on Instagram too! Futa Fata intend to run these readings from Monday to Friday.