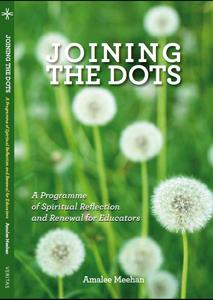 Amalee Meehan, former Faith Leadership and Governance Co-ordinator with CEIST has published Joining the Dots: A Programme of Spiritual Reflection and Renewal for Educators (Veritas 2012) on behalf of CEIST.
Emerging as a response from educators themselves, it provides them with an opportunity to bring their own spiritualities into conversation with the richness and wisdom of the Christian tradition.
Joining the Dots offers soul time – time and space for reflection and renewal in the busy and challenging work of education.
Endorsements for Joining the Dots
"Long ago, Plato said that the role of the teacher is to 'turn the soul' of students toward the true, good, and beautiful.' Joining the Dots is a great achievement – a very creative resource for educators in the changing, challenging work they do that will help them to nourish their own souls and inevitably, those of their students."
Thomas H. Groome, Prof. Theology and Religious Education, Boston College.
"We cannot overestimate the importance of teachers for the flourishing of our Church and our society. Joining the Dots is a wonderful and imaginative initiative to support all involved in education in the formation of the next generation in a faith that is lively and hopeful."
Timothy Radcliffe, OP,
"This book is very timely and very rich – it offers an opportunity to step outside the normal challenges of school and work, to those whose lives are spent in constant interaction with others and about others. It could facilitate a deep experience of the calling to be a Christian in community today. It could enrich and embolden those who take the journey. It could reinvigorate the tired, refresh the weary, open the eyes to joy and wonder. It is an opportunity to walk on the sacred ground of your life and other lives. Through grace each participant who volunteers for the journey will surely be led gently into a closer relationship with God."
Baroness Nuala O'Loan, DBE,

Our Christian faith teaches that God speaks to us. But how can we hear God's word? Amalee Meehan's work does just this; it helps us to tune in our minds and hearts in a deeper way. This is particularly important for teachers in Catholic schools. As educators, we need spiritual nourishment if we are ever to hear the same music that Jesus heard or to see in human existence the miracle that he saw.
Fr Michael Drumm, Chairperson of Catholic Schools Partnership.
Click HERE if you wish to purchase the book on Amazon or HERE for purchasing from Veritas.
Joining the Dots: A Programme of Spiritual Reflection and Renewal for Educators
This course is an invitation to all of you, every teacher of every subject area, to explore your faith and your own spirituality and connect it to your life, especially your work life. It involves 90 minutes one evening a week for five weeks. As a school based programme there are no fees, no travel and no exams. It involves only your time and enthusiasm!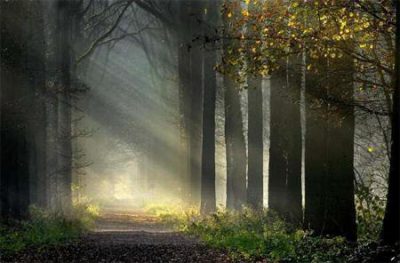 Joining the Dots concluded its first pilot run in Mercy Mounthawk, Tralee, on November 30th 2009. 15 teachers from a host of different subject areas took part. The programme was facilitated by Amalee Meehan, CEIST and John O'Roarke, Principal of Mercy Mounthawk.
The second pilot run took place during March-April 2010 in St Mary's Secondary School, Mallow where 14 teachers participated. It has since run in Coláiste na Toirbhirte, Bandon, St Mary's Secondary School, Nenagh and Christ King Girls Secondary School, Cork.
Through connecting how God is revealed with the deep desires of the human heart, it hopes to deepen participants' own faith, praxis and relationships – with God, with themselves, and with others – especially in the context of the school community.
In a confidential survey, 100% of participants said that Joining the Dots enhanced their understanding of Christian faith and their own spirituality.

Course Outline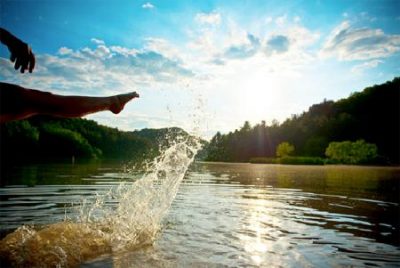 Spirituality and life's journey: living life with meaning
Being a reflective teacher: Jesus as teacher
Imago Dei: Who am I and Whose Am I – and whose are those kids!
Jesus – the face of God
Connecting the dots: what this means for me, for us & for our school