Below are a number of remote learning resources which have been gathered by CEIST from information shared with us by our wonderful schools. We will hope to fill the page as new resources become available. If you would like to add to this resources page please contact us by email info@ceist.ie.
Note: we also have a page dedicated to Home Resources. Please click here to visit.
Twitter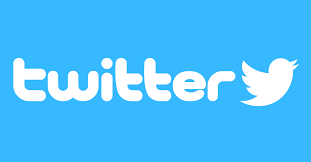 A number of CEIST teachers have been sharing resources over Twitter using the hashtag #edshareie. The hope is to use twitter as a repository where teachers can go on #edshareie and find lots of ideas from all over. The purpose is to be stronger together, to help each other and have a central file. CEIST would like to thank Coláiste Bríde, Clondalkin for its help in informing us of this resource.
https://twitter.com/hashtag/EdShareIE
The Professional Development Service for Teachers (PDST)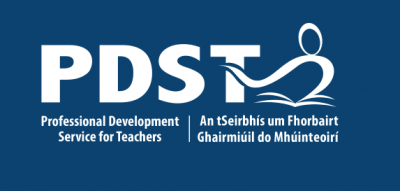 The Professional Development Service for Teachers (PDST) have put together a number of resources developed to support schools and teachers engaged in distance learning in order to provide continuity to pupils/students. Using some of the online platforms and/or tools that are detailed on this page, schools will be enabled to limit the impact of school closures by giving learners access to materials, support, classwork and feedback.
Using the tools listed on this page, teachers can easily make educational resources and exercises available to learners, who can then study and complete assignments from home.
Depending on the digital tools available to each school, teachers could also use flipped learning strategies to source and/or create online lessons that learners can access remotely.
Using many of the online tools explored in this webpage, learners can complete activities digitally that demonstrate their understanding, with teachers being able to provide feedback to improve the learning experience.
Learners' knowledge and understanding can be effectively demonstrated using some of the edtech tools explored on this webpage (eg. Edpuzzle, Flipgrid, Kahoot, Quizlet and WizerMe).
Please click the link below to visit the PDST Distance Learning resources page:
https://www.pdst.ie/DistanceLearning
Microsoft Education Resources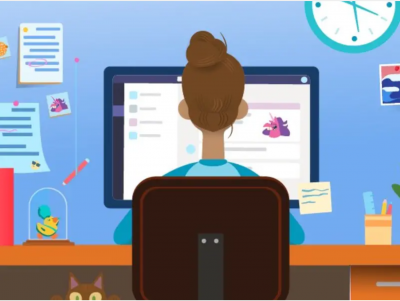 Remote Teaching and Learning Resources from Microsoft Education
Provided by
Mike Tholfsen Principal Product Manager on the Microsoft Education
Whether you're within the walls of the classroom or connecting remotely, you can access the tools you need for classroom management and student engagement with Microsoft Teams and Office 365. Here are a some useful resources to get you started.
Microsoft Teams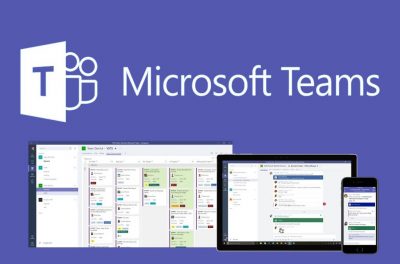 Microsoft Teams for Education:
Official overview provided by Microsoft.
Quick Guide: "How to setup Microsoft Teams":
Provided by
Sam Cogan Lecturer National College of Ireland.
Quick Guide: "Meetings with Microsoft Teams":
Provided by
Mat from Office 365 Collaboration Coach .
Microsoft PowerPoint Video Creation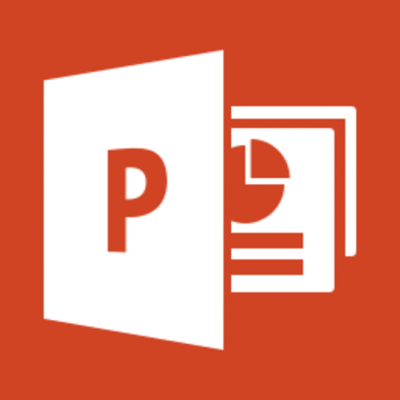 Provided by
Mike Tholfsen Principal Product Manager on the Microsoft Education
Instructions of how to record slides from Microsoft PowerPoint using PowerPoint Screen Recorder.
Google Education Resources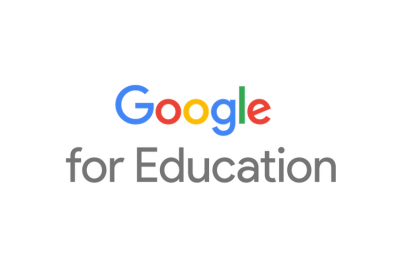 Using Google to Teach from Home
Provided by
Dean Stokes for UK Secondary School Teacher now working with Google for Education
Official Google overview of all Education tools provided by the Google for Education platform. Please click the link below to view:
Getting Started with Google Classroom
Provided by
Michelle Ferré from "Pocketful of Primary" YouTube education channel.
Educate Plus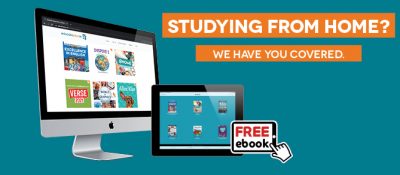 To help students study at home while schools are closed Educate Plus are providing FREE access to all ebooks and student resources from their website.
CJ Fallon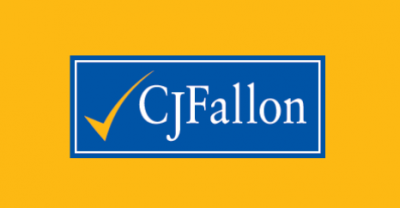 To help teachers during the school closures CJ Fallon are giving free access to all teachers from both Primary and Secondary schools. Simply register as a teacher using the below codes to get from access to education resources.
Primary School Teacher code: Prim20
Secondary School Teacher code: Sec20
Folens Publishers – Free Access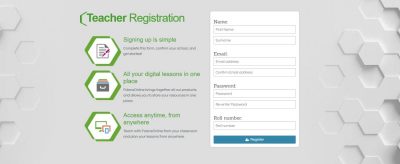 To help support Teachers/Parents/Students at home Folens are offering free access to all digital resources and eBooks from their website. Register as a teacher and use the special code below for Roll Number
Primary school resources: Prim20

Secondary school resources: Sec20
The Educational Company of Ireland

To help teachers and students during the school closures The Education Company Ireland are giving free access to all resources for both Primary and Secondary schools. Simply register at their website using any of the codes above.
UCD Leaving Certificate Maths Videos

These videos were designed and produced by UCD Maths Support Centre tutors Rowland Bennett, Anthony Cronin, Kaitlin Farrell, Emma Howard and Christopher Kennedy. The 143 videos cover both the Higher Level and Ordinary Level Leaving Certificate mathematics courses.
Gill Education

To help teachers during the school closures Gill Education have stated that any online resources requested by a school teacher will be provided free of charge.
Wriggle Education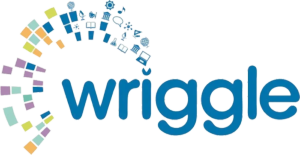 Wriggle Education are running two free Wedinars every week to help schools with guidance and support to set up and run remote teaching and learning at this challenging time. Webinars include instructions for SeeSaw, Microsoft Teams and a range of other useful tools for remote learning.
RTE School on TV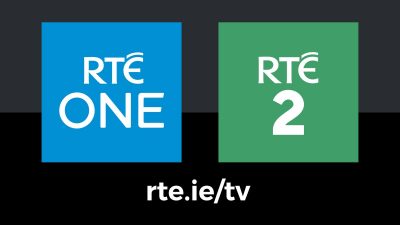 RTE have announced that will be broadcasting daily 'school' on TV to support families at home during the coronavirus outbreak. The cross-platform initiative is being launched by RTE with the support of the Department of Education. Daily school is set to begin on the station from Monday, March 30. It will run from 11am to 12pm, Monday to Friday on RTÉ2, with a shorter "catch-up" segment later in the afternoon.
iRevise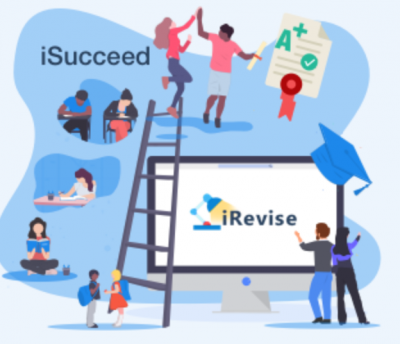 iRevise are giving all students free access to their premium services for the month. To get free access use the code STUDYCENTRE at checkout and you will have free access until you go back to school.
SeeSaw

SeeSaw is another platform which is designed to offer a full range of tools for both teachers and parents to help with remote learning.
Shoology

Schoology has a full range of online tools designed for running school classes remotely.
Ashfield College Dundrum – Leaving Certificate Exam Papers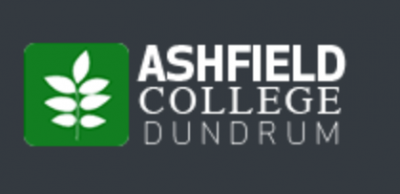 Ashford College are offering Mock Leaving Certificate exam papers.
How will it work?
Our expert teachers will upload a series of Leaving Cert. exam papers.
Students are invited to sit the exam paper under exam conditions in their own home, whilst adhering to the relevant timing of the particular paper.
We will release a date and time when you can watch our teachers online as they work through the paper and provide you with the solutions.
That way, you can assess your own progress, all the time being guided by our Ashfield College teachers.
PDST Online Teaching Course for Primary and Post-Primary Teachers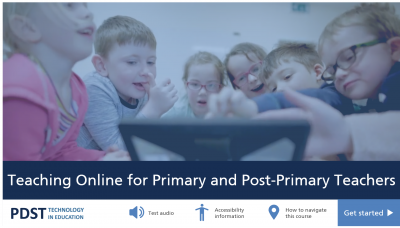 Free online courser offered by PDST for remote teaching. Learning outcomes include:
Understand what is needed for effective online teaching and learning.
Explore learning activities that lend themselves to online learning.
Find reputable sources for online educational content.
Enable online communication and collaboration.
Create and share your own online educational content.
Junior Cycle for Teachers Webinars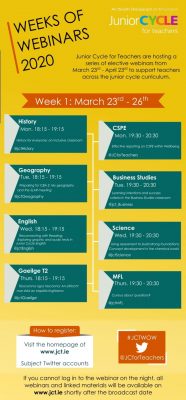 Junior Cycle for Teachers are hosting a number of elective Webinars to support teachers across the junior cycle curriculum.
Kialo Edu – Class Debating Tool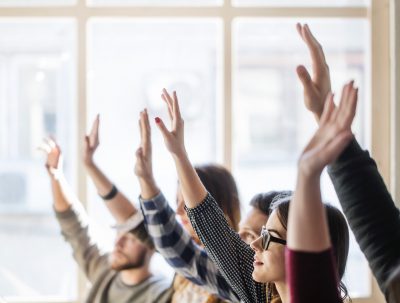 Kialo is a public discussion platform designed to facilitate reasoned debates about complex topics online. Kialo Edu allows you to take your classroom discussions online, break down complex subjects for students, and shake it up with new types of assignments.
FlipGrid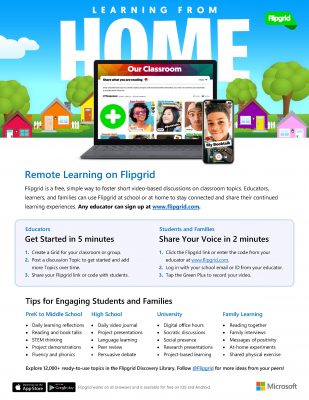 Inspired by the ways you foster community beyond the classroom, Flipgrid have curated a collection of resources to help you and your peers.
National Council for Special Education Ireland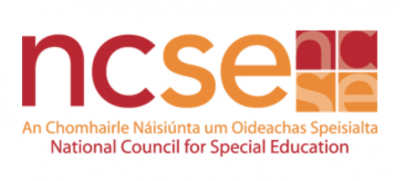 Teachers and parents may be interested in our latest resource: an overview of useful websites to support Physical Education at home for students with Special Educational Needs including those with a moderate, severe or profound GLD or who may have limited mobility.

Classroom Guidance Free for all Secondary School Students




Classroom Guidance is now available for free until 1st July due to the Corona-virus. Students can now access the teaching presentations they would have seen in class.
Scoilnet Maths




We've picked materials from projectmaths.ie which we think are most useful and have added in some videos and materials from other sites which may help you when planning for supporting your students in their learning. As teachers you're in the best place to judge which materials are most useful for your students and the design of activities around these resources.
Futa Fata – Irish Reading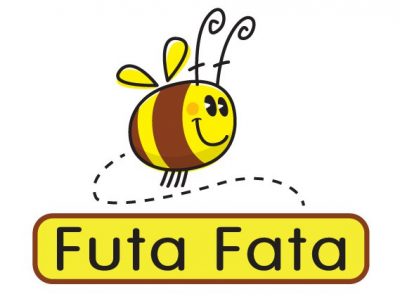 Irish language publishing house, Futa Fata have begun broadcasting a few minutes reading as Gaeilge for little ones at 11am ever morning via their Facebook page and on Instagram too! Futa Fata intend to run these readings from Monday to Friday.