CEIST All-Ireland Bake-Off 2020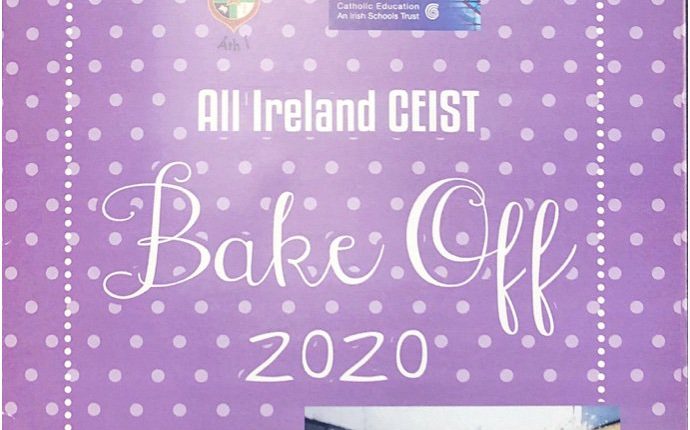 CEIST All-Ireland Bake-Off
Go Bake!
It is that time of year again as we prepare for the sixth All-Ireland CEIST Bake-Off. The Bake-Off has provided CEIST schools the opportunity to build community and give our students a unique opportunity to develop design and creative skills through culinary arts. As the competition has evolved it is great to see new schools getting involved each year as well as welcoming those who have been involved before. Details regarding this year's competition have now been posted to all schools.
Again this year there are two entry categories, Junior and Senior.
Junior students must design, bake and decorate a novelty cake. There is no prescribed theme.
For senior students, the Bake-Off is centered on the theme of "Community" where students will design, bake and decorate a cake to reflect this theme.
Many schools organise their own Bake-Off where students prepare and decorate a cake (see the flyer posted recently re: rules of the competition). Each school will choose their best entries to go forward for the Bake-Off selection. All entries received will be short listed to the best 7 junior entries and the best 7 senior entries that will go forward to the Bake- Off final.
Dates to remember:
Each school is invited to register using the postcard and addressed envelope provided. Please return the registration postcard by Friday 22nd November 2019. Only schools who return this postcard will be forwarded official application forms.
Having made your school selections, applications for the Bake-Off final must be forwarded to Ardscoil na Tríonóide by Wednesday 12th February 2020.
The Bake-Off will take place in Árdscoil na Tríonóide, Athy on the week of the 2nd
We are looking forward to another great Bake-Off and encourage as many schools as possible to participate in this niche competition which culminates in an exciting event at Ardscoil na Tríonóide, Athy in March 2020.
Location
Get directions
By using the Ceist website you agree to our use of cookies as described in our cookie policy. Learn More I agree