The following personnel are the co-ordinators for the CEIST Faith Leadership and Governance Team.
Rob Halford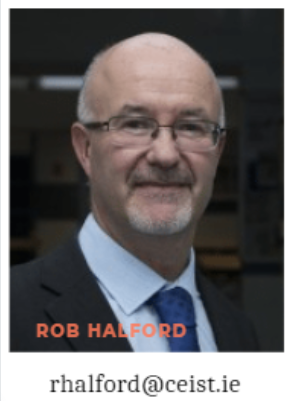 Rob is a native of Dublin and began teaching there in 1986 (St Paul's College).  He spent most of his teaching career in Naas CBS before taking up a secondment with the Health and Safety Authority.  In 2009, he was appointed as Deputy Principal and later Principal in St Mary's Secondary School, Edenderry where he led several key phases of development and expansion.
Rob is a graduate of UCD, DCU, NUIG and Maynooth University.   He joined the CEIST  team in 2021 and can be contacted at rhalford@ceist.ie.
Rita McCabe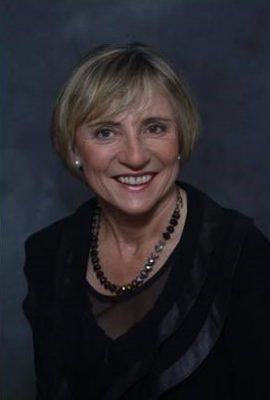 Rita McCabe, a native of Co. Limerick, studied Mathematics and Economics in UCC. Rita completed post graduate studies in both Guidance Counselling and Leadership and Management in Maynooth University.
Rita started her teaching career in Loreto Abbey, Gorey before moving on to work both in the Community School and ETB sector. Rita was appointed to the position of Deputy Principal in an ETB DEIS school, Principal of St. Mary's Holy Faith Secondary School, Killester before going on to spend nearly 8 years as principal of St. Mary's Secondary School in Naas, a CEIST school with over 1000 girls.
Rita joined the CEIST team in 2020 and can be contacted on rmccabe@ceist.ie
Johnny McCormack
Johnny is a native of Athy and was educated at CBS Athy and UCD where he graduated with a B.Comm HDE.
He returned to his Alma Mater in Athy in 1985 and spent his entire career there as teacher, Deputy Principal and Principal. He led the school through an amalgamation, school expansion and building development.
Johnny joined the CEIST team in 2021 and can be contacted at jmccormack@ceist.ie.
Sharon McGrath
Sharon McGrath is a graduate of UCD (B.A., H. Dip. In Ed., Dip in Guidance Counselling) and a graduate of Maynooth University (M. Ed). She was Principal of Fingal Community College, Swords, Co Dublin for 12 years, 2009 -2021.
Sharon was National Coordinator of the SPHE Support Service from 2007 – 2009 and before that she worked as a Guidance Counsellor in Castleknock Community College and in Manor House School, Raheny, Dublin where she also taught Spanish and French.
Sharon lectures on the Post Graduate Diploma in Guidance and Counselling and to PME students in Maynooth University.
She joined the Faith Leadership and Governance team in CEIST in September 2021 and can be contacted at smcgrath@ceist.ie
Pádraigin Uí Riordain

Pádraigin  Uí Riordain from Tipperary, studied English and Mathematics at UCC, where she also received  a Higher Diploma in Education  and Diploma in Catechetics. During her career she has taken numerous  courses in school management and leadership. She is currently involved with CSL as a mentor for new principals. Recently she completed a Higher Diploma in Education Law at Kings Inns .
Her early teaching career was spent at Coachford  College, Co. Cork, where she became a Deputy Principal before being appointed as Co. Cork VEC's  first woman Principal in 1992 at Davis College Mallow, a position she held until 2002, when she was appointed as Chief Executive with Clare VEC . She returned to Cork in 2004 when she was appointed Principal at Mount Mercy College.
She has served in a variety of DES, JMB and NAPD committees, committed to innovation and change in the education field. Throughout her career she always remained  active in TUI and ASTI at local and national level.
Pádraigin took up her current position as Leadership Officer for Community Schools and Designated Community Colleges at CEIST in 2019 and can be contacted at puiriordain @ceist.ie.
Gerry Watchorn
Gerry Watchorn  has been Principal of Presentation De La Salle College Bagenalstown, Co. Carlow, St. Mary's Secondary School New Ross, Co. Wexford and St. Fintans C.B.S. Doon, Co. Limerick. He also worked on secondment with the Department of Education and Science School Development Initiative Team for 5 years.
Gerry joined the CEIST team in 2017 and can be contacted at gwatchorn@ceist.ie