The following personnel are the co-ordinators for the new CEIST Faith Leadership and Governance Team.
Gerry McGuill
Gerry hails from Dundalk, was educated in St Mary's College, Dundalk, Trinity College, Dublin & NUI, Maynooth. In 1977 Gerry joined the teaching staff of his Alma Mater, St Mary's College, where he remained for 25 years before taking up the position of Principal at Our Lady's Secondary School, Castleblayney, Co. Monaghan.
Gerry led Our Lady's through many exciting changes to the educational landscape during his twelve years as Principal and brings this experience to his role as School Leadership Officer – Faith and Governance with CEIST.
Gerry joined the CEIST Team in 2014 and can be contacted on
phone: 087-6826758 / 01-6510350
email: gmcguill@ceist.ie
Colin Roddy
Colin Roddy, a native of Galway City, began his teaching career in the Brigidine Convent, Mountrath where he taught Chemistry, Biology, Science and Mathematics for sixteen years.
Colin was appointed principal in the Christian Brothers Roscrea overseeing the amalgamation of the school with the other two Roscrea secondary schools into a Community College.
Following the completion of the amalgamation Colin was in turn appointed principal in Coláiste Choilm, Tullamore during which time the school experienced a period of expansion and building development.
Colin joined the CEIST Team in 2017 and can be contacted on
phone: 086-6008147 / 01-6510350
email: croddy@ceist.ie

Gerry Watchorn
Gerry Watchorn  has been Principal of Presentation De La Salle College Bagenalstown, Co.Carlow, St. Mary's Secondary School New Ross, Co. Wexford and St. Fintans C.B.S. Doon, Co. Limerick. He also worked on secondment with the Department of Education and Science School Development Initiative Team for 5 years.
Gerry joined the CEIST team in 2017 and can be contacted on
phone: 087-6429938 or 01-6510350
email: gwatchorn@ceist.ie
Pádraigin Uí Riordain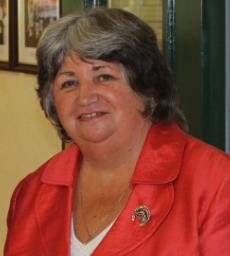 Pádraigin  Uí Riordain from Tipperary, studied English and Mathematics at UCC, where she also received  a Higher Diploma in Education  and Diploma in Catechetics. During her career she has taken numerous  courses in school management and leadership. She is currently involved with CSL as a mentor for new principals. Recently she completed a Higher Diploma in Education Law at Kings Inns .
Her early teaching career was spent at Coachford  College, Co. Cork, where she became a Deputy Principal before being appointed as Co. Cork VEC's  first woman Principal in 1992 at Davis College Mallow, a position she held until 2002, when she was appointed as Chief Executive with Clare VEC . She returned to Cork in 2004 when she was appointed Principal at Mount Mercy College.
She has served in a variety of DES, JMB and NAPD committees, committed to innovation and change in the education field. Throughout her career she always remained  active in TUI and ASTI at local and national level.
Pádraigin took up her current position as Leadership Officer for Community Schools and Designated Community Colleges at CEIST In September 2019 and can be contacted on
phone: 0868378945  or 01-6510350
email: puiriordain @ceist.ie