CEIST Student Leadership Conference 2019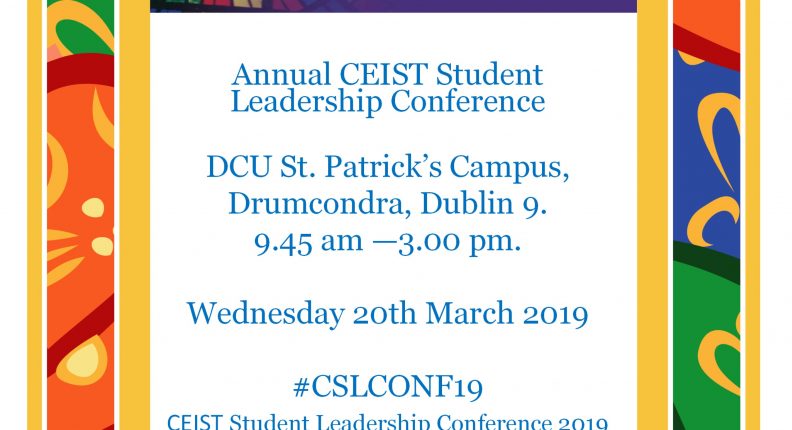 The Annual CEIST Student Leadership Conference will be held on Wednesday 20th March 2019 at DCU St. Patrick's Campus, Drumcondra, Dublin 9. This is a great opportunity for students from all CEIST schools to come together and celebrate being part of the CEIST community.
Sign-in and refreshments will be available from 9.00am. The event itself will start at 9.45am and will conclude at 3.00pm.
Lunch will be provided and the event is free of charge.
Please click here to register for this event.
Click here for Flyer
Location
By using the Ceist website you agree to our use of cookies as described in our cookie policy. Learn More I agree