Introduction
Scoil Mhuire has a long and established tradition of education excellence, serving the community of Kanturk since 1895.
Since our founding by our first trustees the Sisters of Mercy, the passage of time has brought many changes and Scoil Mhuire has been under the trusteeship of CEIST since 2007.
Today Scoil Mhuire continues its commitment to offering educational excellence ensuring our students acquire the knowledge, skills and attributes to equip them for their future goals and endeavours.
In consultation with our students, staff and trustees in order to sustain this momentum into the future SMK has renewed our Vision and Mission statements to offer a sense of our future direction. This is underpinned by five values to guide our work toward achieving these overall aspirations.
 Our Vision
The vision of Scoil Mhuire is be a modern, inclusive and nurturing school where each student is empowered with the knowledge and skills for their future endeavours.  To be a learning community in pursuit of excellence where we strive to develop the talents and abilities of our students and staff.
 Mission Statement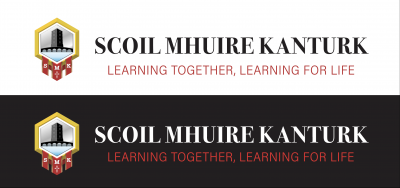 Scoil Mhuire Kanturk is a Catholic co-educational secondary school under the Trusteeship of CEIST. We are committed to educating our students to their full potential in a spirit of equality and inclusiveness, that welcomes and nurtures all of the diverse abilities and talents of the various communities we serve.
 The values which underpin this mission are:
Nurturing the spiritual development of each member of our community through ecumenism and dialogue, encouraging pupils to grow in their understanding of their religious traditions and those other than their own.
Provision of a comprehensive and quality educational experience through curricular and extra-curricular activities, offering lifelong learning opportunities that address the personal, social, economic and employability needs of those in our community.
Fostering an awareness of equality through a spirit of care and toleration in a school that is welcoming and promotes a culture of good relationships in which people thrive and grow.
To encourage pupils past and present, parents and staff, to make a positive contribution to the shaping of Scoil Mhuire, its image and its role in the community.
Empowering members of the school community to be responsible citizens in which we seek to value each other through promoting a spirit of collegiality and co-operation.
School History
In 1895, a single storey building was erected and became known as the 'Pension School' and was run by the Sisters of Mercy. Pupils paid a small fee and received a broadly based education which included French, Music, Art, Needlework and Drill as well as the basic subjects.
In 1930, the Pension School came under the aegis of the Secondary Branch of the Department of Education. In 1964, a new block provided Science and Cookery Rooms. In the late 1960's re-organisation in second level school, led to co-education in Scoil Mhuire. Extra classrooms and a Sports Hall were built during the following years. An extension on Greenfield Road was officially opened in 1987 and all pupils are now accommodated in this building.
A wide range of subjects and courses has always been on offer to students. As well as being renowned for its academic achievements, Scoil Mhuire has been successful in many extra-curricular activities, e.g. Basketball.
 Ratified by BOM on 20-06-2022