CEIST Annual Conference 2023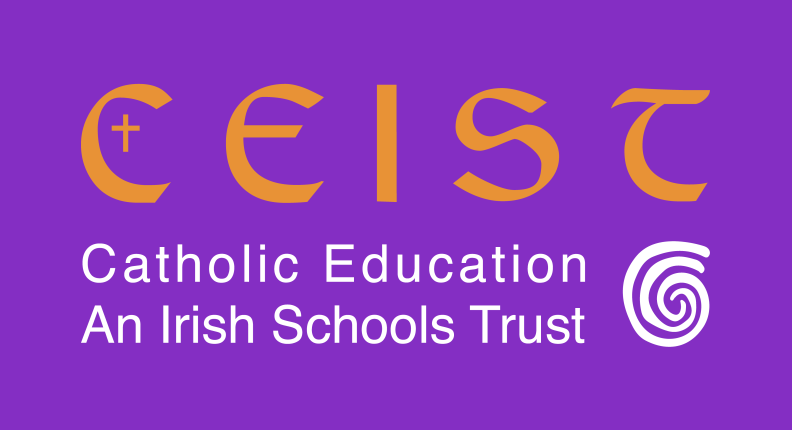 CEIST will be holding its Annual Conference on the 28th and 29th of September. As with previous years this two day event will consist of several Speakers, Workshops and other Gatherings.
CONFERENCE PROGRAMME
A brief break down of the two days are as follows:
Day 1
A Mass Celebrated by Bishop Paul Connell, , Bishop of Ardagh & Clonmacnois.
Paul Connell was ordained Bishop of the diocese of Ardagh & Clonmacnois on 18 June 2023. Paul has spent most of his priestly ministry in the service of education. During his time as both principal and president of St Finian's College, Mullingar he steered the development of the Diocesan Boarding School into a vibrant and successful co-educational post-primary school. In more recent years, he has acted as Secretary to the Council for Education of the Irish Bishops' Conference and as Secretary & Chair to the Catholic Education Service. He is also a Director of the Catholic Primary School Management Association (CPSMA) and a Director and former President of the Secretariat of Secondary Schools (AMCSS/ JMB)
A Welcoming and Opening Address by CEIST CEO Gerry McGuill
Gerry was appointed as CEIST CEO in February 2022 having served as FLG Coordinator since 2014. Prior to joining CEIST Gerry had been Principal of Our Lady's Secondary School, Castleblayney, Co. Monaghan since 2002.
Keynote Speaker Address by the Director of Scottish Catholic Education Service Barbara Coupar.
Barbara is responsible for the operational activity of the Scottish Catholic Education Service (SCES). She provides significant support to the Catholic Head Teacher Associations to Church Representatives, school colleagues and others. Barbara has the lead role on the development of advice and support for the teaching of religious education in Catholic schools and works closely with Diocesan Religious Education Advisers, as well as colleagues in Education Scotland and the Scottish Qualifications Authority. Barbara began her teaching career in 1998 and was formerly the Principal Teacher of Religious Education in Notre Dame High School, Greenock. In 1996 she gained a Bachelor of Divinity from the University of Glasgow.
The firsts days events will conclude with a Reception, Dinner and Evening Gathering
Day 2
Workshops on the Following Subjects:
RSE & SPHE at Second Level
Presented by Kate Liffey the Chaplain in St Brendan's Community College, Birr
This workshop will be an opportunity for school leaders to explore RSE Policy development, and the newly published Junior Cycle SPHE Resources from CEP.
Supporting School Leaders to maximize the Potential of the Annual Review Meeting.
Presented by Denise Kelly of the Education Consultancy Service
The objective of this workshop is to support school leaders to maximize the potential of the annual post of responsibility review meeting (Circular 003/2018) with individual members of the In – School Leadership Team (ISLT).
Establishing a Special Class: A roadmap to delivery.
Presented by  Pádhraic Gibbons, Principal of Our Lady of Mercy Secondary School in Drimnagh, Dublin.
This workshop is a practical, step by step, guide for school leaders and managers to establishing a special class, being aware of the challenges it incorporates and hopefully avoiding some of the pitfall with time for a Q&A session.
Early Identification and Resolution of Hidden Bullying in Schools Ensuring Psychological Safety and Wellbeing of Students.
Presented by Maria Garvey PhD, CEO Cooperative Learning Institute
This presentation introduces the Award Winning Helping Hands Wellbeing and Anti-Bullying Programme – an innovative intervention based on international best practice and leading thinking and is informed by rigorous, ground-breaking research. It is based on a sociometric diagnostic instrument which allows teachers identify vulnerable students who are being rejected, excluded, victimised in the peer group and who typically suffer in silence and do not report until the situation has escalated . The instrument generates a heatmap of hidden relationship dynamics in the class. The programme is effective in ensuring psychological safety, inclusion, and early identification and resolution of hidden bullying.
After the Workshops there will be two further addresses by the following speakers
Bernie McNally, Secretary General of the Department of Education.
Bernie assumed the role of the Secretary General of the Department of Education in 2022. Her role involves overseeing the implementation of the department's mission and high-level goals, with a focus on supporting and overseeing delivery of an education system that meets leaners needs. She provides leadership in driving reform and innovation across the education sector. Her previous roles as Director General in the Office of the Ombudsman Ireland and as Assistant Secretary General in the Department of Children, Equity, Disability, Integration and Youth, means that Bernie has led a variety of policy, service and governance in areas including early learning and childcare, youth affairs, information management, research and evaluation, and corporate affairs.
Rob Halford, CEIST Director of Education
Rob Halford, Director of Education, CEIST will address the Conference on the essential relationship between the CEIST Education Team, school Leadership Teams, Teachers, Chairpersons and Boards of Management.
Location
Get directions
By using the Ceist website you agree to our use of cookies as described in our cookie policy. Learn More I agree