Wow that was a quick half term but loads going on in Pres Tuam.
Our footballers retained their connacht titles with our Senior A and Junior A teams going on to All Ireland semi finals in the coming weeks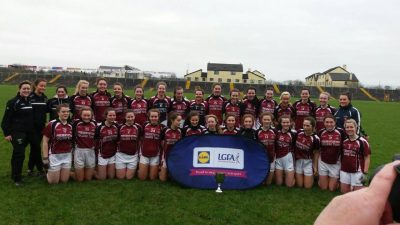 Our Tys were busy doing their Peer to Peer training with Youth Diocesan Officer Siobhan Bradley. Now they will bring what they have learned to local primary schools.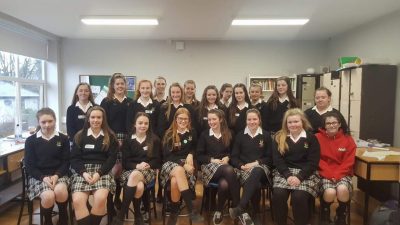 Our senior music students have been busy with their "bringing music into the community" project and displayed great leadership through the project.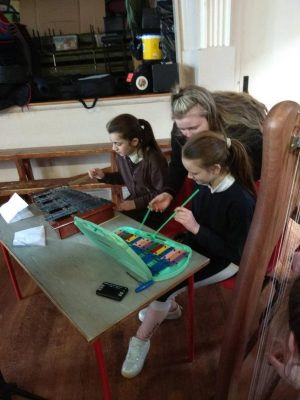 The Chairperson of our Board Mr. Michael Brett presented our first JCPAs to last year Junior Cert students.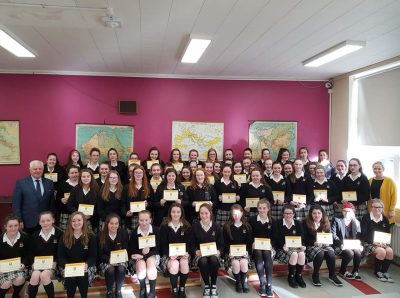 And our art students finished their Junk Kouture costumes.