As we enter the second week of Advent and the busyness of the Christmas season takes hold perhaps this is a good time for us to pause and reflect on the real story of Christmas and what we are celebrating.
Many people are struggling to pay bills, others are desperate for food, shelter and somewhere to call home.  Maybe this is what we can think about before we shop for Christmas.  Think about where the items you are considering purchasing have come from and who has been involved in making them.  Consider choosing only Fairtrade products which will help people who produce them to have a reasonable standard of living.  Equally you can show your loved ones you care by giving a "Gift Card from a Charity" (*as below) and/or make a conscious decision to send a Charity Christmas card.
Also, please think about making eco-friendly choice and select minimum amount of wrapping, avoiding plastic and synthetic items.  Did you know that shiny coated wrapping paper cannot be recycled?  These choices will help reduce your carbon footprint and contribute towards helping our planet.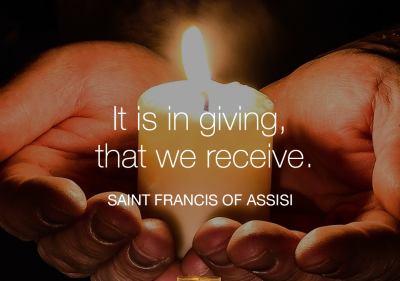 *Charity Gifts can be purchased from a range of organisations, e.g.
Trocaire.org; concern.net; oxfamireland.org/donate; donate.redcross.ie; fairtrade.ie; selfhelpafrica.org; gortagroup.org; unicef.ie; goalglobal.org; barnardos.ie; focusireland.ie etc.