CEIST Award
In 2015 we introduced a new award from our schools Trustees CEIST. This award goes to a student who reflects the spirit and values of CEIST. This student is good at creating community, she shows respect for everyone, strives for justice and takes responsibility and finally seeks a meaning and purpose to her life through developing her spirituality and human relationships.
2015: Chloe Murphy
2016: Kayleigh Heneghan
2017: Aoife O'Reilly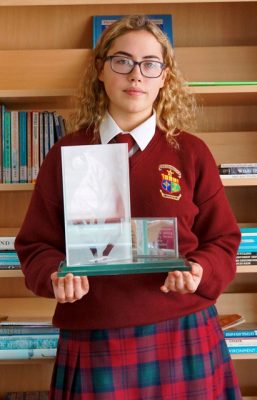 Sr. Mary Connaughton Award
2014 saw the introduction of a new award for outgoing sixth years entitled the Sr. Mary Connaighton Award. The Sr. Mary Connaughton award goes to a student who reflects many of the wonderful attributes, values and spirit that Sr. Mary brought to this school for years. This student is a girl who is sensitive to other students needs and feelings, helps others to belong and integrate into the life of the school, shows initiative in seeking help for others in need, willing to listen and be a friend to those in need and whose kindness and compassion for others enriches the life of our school.
2014: Mariana Gabor
2015: Courtney Carrig
2016: Shannon Devlin
2017: Caoimhe Bolton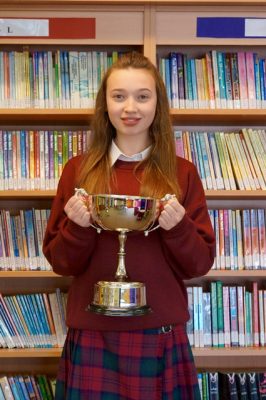 Student of the Year

The Student of the Year is a student who embodies the ethos and philosophy of the school. The student of the year should display the following qualities – commitment, empathy, honesty, motivation, co-operation, and ambition. The student should have good attendance, respect and be trustworthy.
2014: Leah Kenny
2015: Megan Atkinson
2016: Chloe Murphy
2017: Shauna Finnegan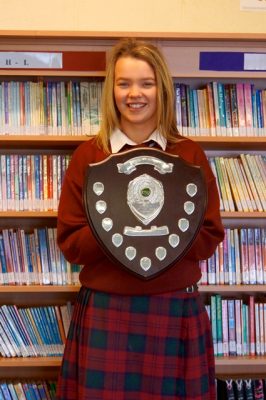 Community Person of the Year
The community person of the year should possess the following qualities – effective communication skills, good listener and empathy, caring, reliable, trustworthy and generous with their time in school and provide a good role model for junior students.
2014: Zoe Fallon
2015: Kendra Cardiff
2016: Georgia Leavy
2017: Oliwia Bablo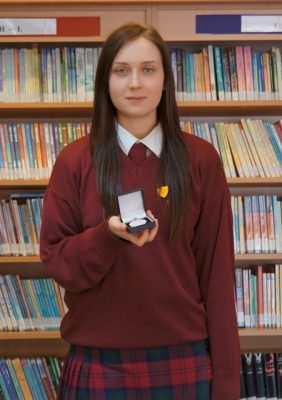 Academic Student of the Year
2014:Tanya Dooley
2015:Emily Walker
2016: Ailise Dowling
2017: Raluca Magadan