The 8th Annual CEIST Education Conference will be held in the Sheraton Athlone Hotel, Athlone, Co. Westmeath on Thursday, 26th September & Friday, 27th September, 2013. The theme for this year's conference is "Year of Faith – Our Faith in Action".
The CEIST Annual Education Conference provides an opportunity for our School Principals, Deputy Principals and Schools Boards of Management Chairpersons to network and share ideas and best practice.
Booking forms and conference brochure have been distributed to our School Principals, Deputy Principals and Chairs of School Boards of Management. Please book early to secure accomodation in the Sheraton Hotel.
The following is the Agenda for both days;
Day 1: Thursday, 26th September 2013
11.30am – 1.00pm
Registration
1.00pm
Lunch
2.00pm

Welcome: CEIST Chief Executive Officer, Anne Kelleher
Introduction: Bernard Keeley, Chairperson, CEIST Board of Directors
Opening Prayer with Mercy Secondary School, Sligo, School Choir.

2.30 – 3.30pm
Keynote Address: Mr. David Cameron, Education Consultant, Scotland.
3.30pm – 4.30pm
Conference Workshops (see below).
4.30pm
Tea / Coffee – Hoey Suite
4. 45pm – 5.15pm
Property Matters with Liam Bergin, CEO, Educena Foundation.
7.00pm
Sherry Reception / Social Gathering
7.30pm
Conference Dinner
Conference Workshops
1) "When Suicide Occurs: How to provide Supportive & Effective Responses", Ciaran Austin, Director of Services, Console.
This workshop will focus on the common emotions experienced and reactions to suicide, from the perspective of communities and groups. As leaders in our school communities, we are often tasked with acknowledging such traumatic events and providing safe and therapeutic environments for those directly affected. Our responses have the potential to promote healing and helpful practices and at the same time, identify others who may be at risk of harm or suicide. The workshop will include practical guidance on immediate considerations and on providing longer-term support for those who may be vulnerable.
Ciarán Austin is the Director of Services for Console, the National Suicide Charity (www.console.ie).
2) "Teacher Religious Identity and the School Community", Rev, Dr. John-Paul Sheridan.
When promoting and nourishing the particular religious ethos of a CEIST school, it is preferable when the entire teaching staff is 'singing from the same hymn-sheet'. However, this is often not the case. John-Paul's research is into the religious identity of primary school student teachers, and this workshop will present some of his findings as they might apply to young teachers in our schools. It will also discuss some of the theories of teacher religious identity. Finally he will outline some of the responses regarding the personal beliefs and values of student teachers. This workshop will have particular relevance in the context of creating an understanding of the school ethos, where this identity either supports or comes into conflict with this work.
John-Paul is a priest of the Diocese of Ferns and Diocesan Advisor for Primary School Catechetics.
3) "There's Never a Right Time to Fundraise", Sr. Canice Hanrahan, RSM
There's Never a Right Time to Fundraise – there's only now! In this Workshop Canice Hanrahan will share her experience of successfully raising funds for two major schools projects. She will outline the importance of having a viable project, being totally convinced of its value and benefits, bringing others on board, the importance of planning, goal-setting, record keeping and review.
Nobody can go it alone in the task of successful fundraising – volunteers are critical; so too is communication. Fundraising is offering and inviting many people to be part of something that could not be done by any one person acting alone. The successful outcome brings a sense of pride in achievement.
Statistics show that in the USA giving has increased annually since 1971, slowing only in 1987, 2008 and 2009. Giving is resilient even in the toughest times. In Ireland we are very generous givers to a variety of worthy causes. The affluent years were not necessarily our most generous ones and we got very accustomed to having so much provided – perhaps the mood now is more of a self-help one, so maybe there is after all a good time to fundraise!
There will be time in this workshop for lots of interaction and sharing.
4) "The Management of Information Technology to Support 21st Century Teaching and Learning", Seamus Ryan, H2 Learning, Marie-Therese Kilmartin, School Principal, Coláiste Bríde, Clondalkin and Sarah-Jayne Carey, ICT Co-ordinator, Coláiste Bríde, Clondalkin.
Seamus Ryan has been a leader and innovator in the use of technology to support 21st Century Learning in Post Primary Education in Ireland over the past 15 years. He has been a Teacher, Deputy Principal, Principal (Dunshaughlin Community College) and Education Officer with County Meath VEC and most recently working as an advisor to schools and the Department of Education and Skills. During his time as Education Officer he designed and implemented a centrally managed IT infrastructure for all the schools in Meath VEC. This project took advantage of recent developments in "Cloud" technology, server architecture, print management and power management systems. Seamus believes that individual schools can also use these systems very effectively to save costs and improve the reliability of their IT systems. Since February 2012 Seamus has been working as a consultant with "H2 Learning". This work includes helping individual schools, The Department of Education and Skills, NAPD (National Association of Principals and Deputies) as well as advising ICT service suppliers to the educational sector.
Coláiste Bríde Secondary School, Clondalkin, Co. Dublin has been one of the leading CEIST schools in integrating technology into teaching and learning. School Principal, Marie-Therese Kilmartin and ICT Co-ordinator, Sarah-Jayne Carey will share her experiences to date and provide practical tips for the management of technology in the school. Topics discussed will include, Essential Local IT Infrastructure, Using "Free" Cloud Services, Managing School IT Systems, Classroom of the Future and Devices for Students. The workshop will be an interactive one where the sharing of best practices by schools will be encouraged by presenters.
DAY 2: Friday, 27th September, 2013
9. 15 – 10.15am
Mass with Sacred Heart Secondary School, Tullamore, Co. Offaly, School Choir. 
10.15 – 11.15am
Conference Workshops
11.15 – 11.40am
Tea / Coffee
11.45am – 12.45 p.m.
Keynote Address: Millet and Matthews, Solicitors, Baltinglass, Co. Wicklow.
12.45pm
                               Conference Hall

Open Forum.
Closing Prayer with Presentation Secondary School, Rahan, Tullamore, Co. Offaly, School Choir.

1.30pm
Lunch
Keynote Speaker Profiles
Mr David Cameron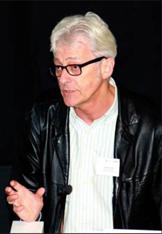 David Cameron has established himself as a leading voice in education.
He has led reviews and presented at conferences in Scotland, across the UK and internationally, but he remains committed to working with teachers and learners.
David has extensive experience as a teacher, a senior manager in schools and in local authorities, most recently as Director of Children's Services for Stirling Council.
He has been extensively involved in developing Scotland's Curriculum for Excellence and, notably, in the review of Devolved School Management.
As an independent consultant, he has maintained that level of involvement and further broadened his experiences.
He can be contacted at therealdavidcameron@gmail.com
Millett and Matthews Solicitors

Brian M. Matthews BA, MA, BCL, Dip. Employment Law
Brian is a solicitor in the firm, working primarily in litigation and dispute resolution.
Brian acts for charities, schools and educational trusts, school management bodies and provides advice, training and support in relation to education law, employment law, school governance, child protection and risk management.
Brian represents clients in the High Court, the Equality Tribunal, the Employment Appeals Tribunal, the Labour Relations Commission and most recently advised an international human rights organisation in relation to a high profile preliminary reference from the Irish High Court to the European Court of Justice.
He has also advised extensively in relation to a number of Government Tribunals and Commissions of Investigation.
Marianne B. Matthews LLB, Dip Finance Law, TEP


Marianne is a solicitor who joined the firm from the asset management and investment funds department of Dublin firm, Matheson Ormsby Prentice Solicitors.
Marianne is a graduate of the Trinity College Dublin, has a Diploma in Finance Law, and is a Trust and Estate Practitioner (TEP, awarded by the Society of Trust and Estate Practitioners, the worldwide professional body for trust and estate practitioners).
Marianne advises schools, charitable bodies, religious congregations and their representative bodies.
She advises particularly in relation to data protection policies, investigations by the Office of the Data Protection Commissioner, charity law, property transactions and governance and trust structuring issues.
Conference Brochure
Click here to download our conference brochure.