The annual CEIST conference takes place on Thursday 27th and Friday 28th of September. The conference will be held in the Hudson Bay Hotel in Athlone. The theme for this year's conference, in keeping with the recent visit of Pope Francis to the World Meeting of Families Festival, is "CEIST: a unique family". We welcome all visitors to our conference and hope to have a full turnout  of CEIST schools over the two days. Full details for this year's event are shown below.
Schedule
Please click here to view two day schedule.
Speaker Details
Pat Coyle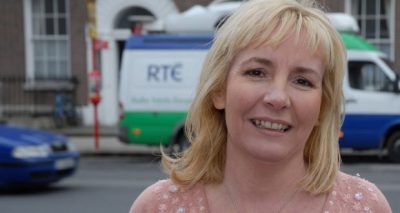 Pat Coyle was born in Derry City in 1957 in the shadow of St Eugene's Cathedral and was ten when the troubles' started. The Catholic Church and the war on her front street have been two of the most potent patriarchal forces in her life. She continues to struggle with the impact they have on her as a woman and is grateful for the call they have awakened in her to try and work for justice and peace valuing the equal dignity of every human being regardless of class, gender, creed, colour, status or age.
She studied English and Philosophy at University College Dublin and then lectured in the Milltown Institute of Philosophy and Theology during her post graduate studies in Philosophy. She qualified as a secondary school teacher, lectured in third level and worked as a journalist, producer and presenter with RTE, BBC and UTV. In 2005 Pat took up the post of Director of Communications for the Jesuits in Ireland.
Pat is the keynote speaker at Friday's session of the CEIST conference. She will give an address entitled "Education as a Community".
Seamus Lynch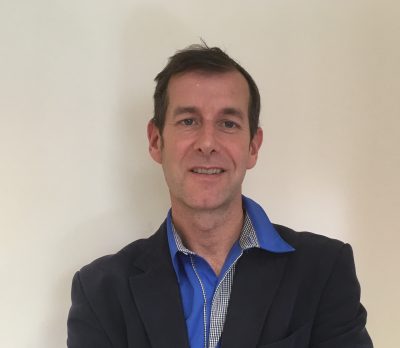 Seamus Lynch is a lecturer in Business and Education as well as being a school placement tutor for NUI Galway and MIC Thurles.   His work involves 'teaching the teachers' and doing up to 100 school visits per year.  Parallel to this, his ongoing PhD research is in tandem with work for CEIST/EDUCENA regarding the capital funding of (second-level) school building work.
Previously, Seamus has taught at second-level and worked as a media researcher at TV3 and TG4.  He completed a Masters in Economics and taught at UCC in the mid 90s during which he lived with the Presentation Brothers on their 'Give a Year to God' programme.  His book on the Catholic Church and young people entitled 'Cast Out Into the Deep' was published by The Liffey Press in 2006.
Workshop Presenters
Aishling McGrath
Aishling McGrath is Programme Director of WorldWise Global Schools. She holds a BA in Geography and Economics from NUIG and a Postgraduate Certificate in Education from the University of Oxford. She has worked in education since 2007, teaching geography and economics at post-primary level in inner city London until 2012. In 2013 she completed a MSc in Sustainability Science and Policy at the University of Maastricht. Aishling believes that engaging young people in global issues will help empower them to become active global citizens for a more just and sustainable future.
Aishling will present a workshop entitled "Worldwide Global Schools" at the CEIST conference. The workshop will explore the value of Global Citizenship Education (GCE) for post-primary schools. It will demonstrate how GCE is whole-school appropriate, illustrated through real school stories and approaches.
Mary Teresa McCormack
Mary Teresa McCormack trained in Spiritual Accompaniment. She holds an MA in Culture and Spirituality; an MA in Theological Studies and a BA in Education. She holds a Graduate Diploma in Learning Support Education and has a Speciality Certification in Sacred Dance.
Mary Teresa presents the "Christian Mindfulness" workshop on both days of the CEIST conference. This workshop aims:
To develop an appreciation of the purpose of Meditation in a leadership context.
To learn to recognise and enter the peace that is always available in the now, especially when challenged by difficult work or life situations.
To nurture mindful triggers to support spiritual awakening in your life.
To guide you in beginning to cultivate Meditation as a Christian practice.
Seamus Ryan
Seamus is a founding Director of "Tara 365 Learning Ltd." which provides specialised ICT services and training for school leaders and teachers. The company specialises in the use of cloud computing in education for both teaching and learning and school administration (GDPR). Seamus and his colleagues (all experienced teachers and school leaders) work in over 150 Post Primary schools across Ireland. Previously a Post Primary Teacher of Geography, English and ICT he later worked in the private sector in the computer industry and on return to school has worked as Deputy Principal, Principal at Dunshaughlin CC and later as Education Officer for Meath VEC.  In 2007 the Minister for Education appointed him to the National Strategy Group for ICT In Education which reported in 2008.  The same year Dunshaughlin Community College was chosen as one of 12 Microsoft "Worldwide Innovative Schools". Since that time Seamus has  visited schools in many parts of the world and taken part in international conferences with world renowned educational leaders.  Since 2012 Seamus with his team have focused on the application of cloud based technologies to reduce the costs of local ICT infrastructure and to applying cloud services to support teaching and learning.
This workshop will focus on three main areas:
Effective collaboration and self-evaluation for school leaders (and admin staff) using common collaborative ICT tools.
Leading and monitoring the work of staff teams without paper or email.
Leading and monitoring the work of program and subject teams to meet the "most effective practice" of the "Quality Framework for Post Primary Schools".
For each area we will demonstrate practical ways that leaders and school teams (committees) can work collaboratively with effective oversight for school leaders of  team activity.
Dr Martin Fitzgerald
Title; Lecturer in Education and Human Development
Department; Applied Social Sciences
As a teacher since 1981, Dr Fitzgerald has worked in the second level sector as both teacher and school principal. He also works as a teacher and programme leader in third level since 2000.  His primary interests are in teaching and learning, teacher education, education development and leadership in education.  He is committed to development education and promoting this as part of a fundamental practitioner framework within the teaching context.
Event Registration
Please contact the CEIST office to register on 016510350.
Payment Details