The Tenth Annual CEIST Education Conference will be held in the Hodson Bay Hotel, Athlone, on Thursday, 24th September and Friday, 25th September, 2015. The theme for this year's conference is 'Living School Mission and Ethos'.
The CEIST Annual Education Conference provides an opportunity for our School Principals, Deputy Principals and Schools Boards of Management Chairpersons to network and share ideas and best practice.
The following is the Agenda for both days;
Day One – Thursday 24th September

11.30am – 12.30pm
Registration
12.30pm
Lunch
1.45pm

Gathering Prayer & Lighting of CEIST Candle
Introduction: Bernard Keeley, Chairperson, CEIST Board of Directors and CEO of CEIST, Dr. Marie Griffin
Our Lady's Secondary School, Castleblayney School Choir

2.30 – 3.30pm
Keynote Address: Professor Gerald Grace 
"

Catholic Self-Evaluation: 5 international challenges"

3.30pm – 4.00pm
Tea, Coffee, Exhibitions – The Winter Garden
4.00pm – 4.30pm
Discussion Group Session – Professor Gerald Grace
4.30pm – 4.45pm
Official Launch of CEIST DVD – Mary Nihill
4.45pm – 6.00pm
Working Sessions
7.30pm
Pre-dinner drinks
8.00pm
Dinner – Clonmacnoise Suite

Day Two – Friday 25th September

9.00am – 10.00am
Mass with Canon Brendan Kilcoyne and Scoil Chríost Rí, Portlaoise, School Choir
10.00am – 11.15am
Working Sessions
11.15 – 11.45am
Coffee Break – Exhibition Stand Area
11.45am – 12.30pm
Governance – CEIST and Educena
12.30pm – 1.30pm
The New Cosmology and its Implications; Br. Anthony Mark McDonnell, cfc
1.30pm
Scattering Prayer and Lunch
Conference Working Sessions
1) "Supporting the Professional Development of Catholic Leaders and Teachers", Professor Gerald Grace
Professor Gerald Grace will lead a smaller discussion group on resources available from the Centre For Research and Development in Catholic Education, University of London, to support the professional development of Catholic school leaders and teachers.
2) "Introduction to iTunes U (with homework hand-in and grade book)", Éanna Ó Brádaigh, Apple.
Éanna Ó Brádaigh is Apple's Education Business Manager in Ireland. A passionate Gaeilgeoir Éanna has been supporting post primary schools across the country with their introduction of iPad 1-1 as a tool to transform Teaching and Learning.
Apple believes that technology has the power to transform the classroom. It can pave new ways of thinking. New ways of sparking ideas. Yet the foundation never changes: a dedication to learning that's always been part of our DNA.  Apple are proud to work alongside educators and students to reinvent what it means to teach and learn. And together we're doing things we never thought possible. iPads, deployed with Apple Professional Development, are enabling Teachers across Ireland to engage students and improve academic performance.
Bring your iOS device to this workshop and participate in the introduction to the new iTunes U. With homework hand-in, an integrated grade book and private discussions, it's a seamless way to organise your classroom. See how simple it is to deliver lessons, grade assignments and stay connected — all from your iPad!
3) "A Master Class in using HR Procedures", Margaret Gorman, Eversheds.
Giving you the confidence to use disciplinary, grievance and associated procedures.
In this practical and interactive session, Margaret Gorman will outline the main HR procedures and will give an overview of how to apply the principles of natural justice in practice. Margaret will bring you step by step through the procedures to arm you with the knowledge for dealing with issues that arise with staff. There will be a strong focus on ensuring that the appropriate procedure is used in any given situation which will be done through the use of case studies".
4) "Essential Wellness for School Leaders", Anne Doherty (M.Ed., B Comm, H.Dip., H.Dip EA, Dip. in Integrative Nutrition)
Ann is no stranger to the demands of school leadership having served as Principal for 11 years in St Mary's Secondary School, Charleville and for two years previous to that as Deputy Principal in Nagle Community College.
Having always had a keen interest in nutrition and wellbeing, Ann took time out from her role as principal to study Nutrition and Wellbeing formally with the Institute of Integrative Nutrition and is now a certified Health Coach.
This workshop will focus on promoting essential wellness for very busy school leaders. It will involve guidance in:
Understanding ourselves and our core needs;
Nutrition as a key player in feeling great;
Protecting vital energy and remaining positive in a challenging environment;
Increasing energy so that work life balance can be achieved;
Mindful practices in our work and personal lives;
Preventing fatigue by adopting healthy practices;
Tips for staying well throughout the year.
Speaker Profiles

Professor Gerald Grace
Professor Gerald Grace is a Professional Research Fellow at the Institute of Education, University of London. He is also Director of the Centre for Research and Development in Catholic Education, based at the Institute of Education.
He has taught Education at Kings College, London, Cambridge University, Victoria University of Wellington, New Zealand and The University of Durham (where he was Head of the School of Education). He founded the Centre for Research and Development in Catholic Education (CRDCE) at the University of London, Institute of Education in 1997 (the first Centre in Europe). He is currently the Director of CRDCE.
Major publications include School Leadership: Beyond Education Management(1995); Catholic Schools: Mission, Markets and Morality (2002) and the International Handbook of Catholic Education(2007), 2 volumes, which he co-edited with Joseph O'Keefe, SJ. Professor Grace was invited to present a copy of the International Handbook to the Holy Father in December 2007.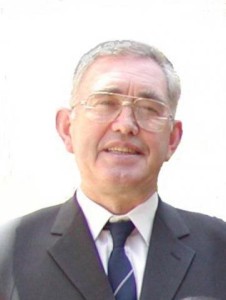 Br. Anthony Mark McDonnell, cfc
Br. Anthony Mark McDonnell is a Christian Brother and former Principal of Templemore and Synge Street CBS. He has held a number of leadership positions within his congregation and was provincial of St. Helen's Province for 12 years and a member of the General Council in Rome for a further 6 years.
In 2008 Br. Anthony Mark completed a Masters Degree in Cosmology and Culture in San Francisco under the renowned Professor Brian Swimme, He has always been interested in this are and has delivered a number of addresses and workshops on Cosmology in recent years.
Br. Anthony Mark also holds a PHD in Education was Chair of the ATCS (Association of Trusts of Catholic Schools) from 2009 until 2012.