Coláiste Nua Gaillimh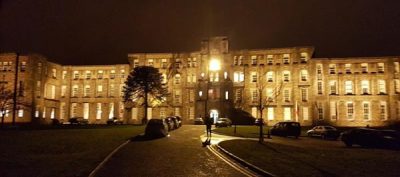 Galway's newest secondary school, is being established as a result of the amalgamation of Our Lady's College and St. Mary's College, Galway. The new school represents a marriage of the historic educational philosophy of St. Mary's College with two other towering education traditions in Galway City – Mercy and Presentation through Our Lady's College.
The original St. Mary's College at St. Helen's Street opened its doors in March 1844 under the Patronage of Bishop George Browne. Reflecting on the experience of its founder, Fr. John Paul O' Toole, who had difficulty in obtaining a good secondary education in his native Galway, St. Mary's College offered a broad and enlightened curriculum. The school flourished, having fifty pupils on its roll within a year, and in 1846 the status of the school was raised to that of a minor seminary. It had a dual aim, namely, to train young men for the priesthood and to provide a first class Catholic education for Irish boys.
Work on the current building, designed by the renowned architect W.A. Scott, began in 1910 and on Wednesday 26th of August 1912 the Diocesan College opened its doors to 60 boarders and 17 dayboys. Since those early years the college has advanced and adapted to the educational needs of its ever-changing environment, with the original building having been extended and modernised.
Our Lady's College was formed in September 2016 following the amalgamation of local Mercy and Presentation secondary schools who had educated the young women of Galway city for decades.
The merging of these traditions into a new co-educational entity promises to provide an excellent, modern, outward looking educational facility for the present and future generations of young people in Galway.