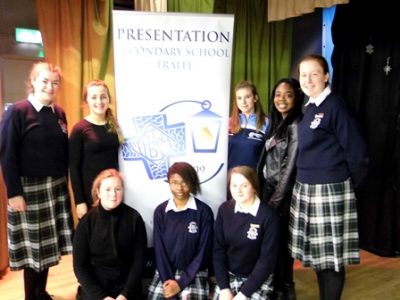 Coordinated by the Student Representative Council and Ms. Bríd Prendeville, SRC coordinator.
There was huge excitement at Presentation Secondary School, Tralee on Monday 18th of December as the first ever "Pres Got Talent" celebrated the huge range of musical talents from all years in the school. Two shows were held; Junior cycle students were entertained in the morning and Senior Students in the afternoon. The two Head girls compered the event and introduced the judges Mrs. Kirby, staff representative, Mr. David Rath, local Garda and Ms. Fiona O'Neill of the O'Neill singers from Causeway. Twenty four acts took part in total representing many different talents. All the performers went on stage at the end to present a medley of Christmas classics, a great finale enjoyed with enthusiastic audience participation.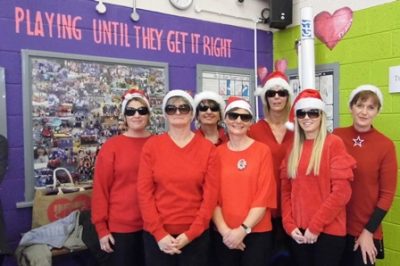 There was a surprise "Wild Card Act" when a number of staff members performed a dance routine to "Jingle Bell Rock".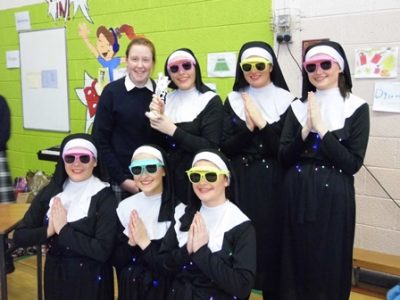 The Parents Council sponsored the 1st prize of €250 for the event. This was won by "Soul Sistas" made up of 6th year students who gave an amazing performance of the Sister Act classic "I will Follow Him", dressed in nuns' habits with twinkling lights and clever choreography.
2nd place went to sisters Andreea (6th year) and Antonia Gergely ( 2nd year),
3rd place: Anna Sheehy, 6th year,