1st July 2020
Death of Vice Chairperson CEIST Board of Directors
Ms. Freda Nolan RIP.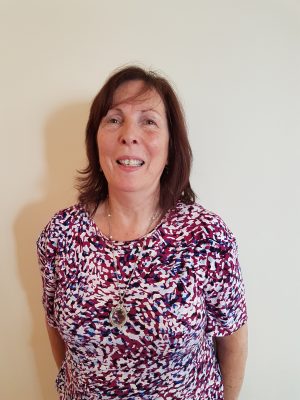 The Board of Directors of CEIST extends deepest sympathy to the family of Freda Nolan R.I.P. who died 31st July 2020.
In 2016 Freda was appointed by the Members of CEIST to the Board of Directors. In 2017 Freda joined the Audit Committee and in 2018 was appointed Vice Chairperson of the company – a position she held up to the time of her untimely passing.
Prior to joining the Board of CEIST Freda worked at a senior level within the Civil Service. Previous to her retirement Freda held the position of Director of Corporate and Strategic Services, Director of Advisory and Research Services and Head of the Rights Commissioner Service at the Labour Relations Commission. During her distinguished career Freda worked in the areas of human resources, consumer and competition policy, health and safety, European affairs and directly with a number of Government Ministers. Freda held a B.A in Human Resource Management and Industrial Relations, a Diploma in Strategic Human Resource Management and was an experienced Mediator.
Freda gave her time generously to CEIST contributing meaningfully to strengthening Catholic education in Ireland. Her professional skill set, accumulated over wide-ranging and distinctive roles in the Civil Service, was always accessible to the Board and the Executive. Freda's presence on the Board strengthened considerably the corporate governance function of the Trust. Freda's warm personality was the hallmark of her approach to all matters coupled with a no nonsense approach. Freda's preference was always to make decisions that were practical for those working at the coalface in the 107 CEIST schools providing secondary education to over 59,000 students.
Freda is a native of Barnaderg, Tuam, Co. Galway and resided in Kildare town. Freda is predeceased by her father Mylie, her brother Padraic, (former teacher at St. Jarlath's College Tuam), and is survived by her mother Mary, her sisters Mary, Angela and Collette, her brothers Mattie, Michael and Seán and her much-loved nieces and nephews whom she idolised.
Freda was buried in the new cemetery Killererin following funeral Mass on Sunday 2nd August 2020 at St. Mary's Church, Killererin.
May Freda's gentle soul rest in peace and may God welcome her into his Kingdom.
https://rip.ie/death-notice/freda-nolan-kildare-town-kildare/429781