Wednesday 7th September 2016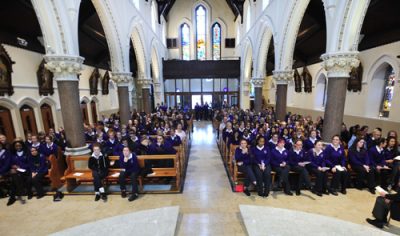 Our Lady's College, Galway, the newest secondary school in the West of Ireland, opened its doors on Thursday the 1st September, 2016.
Our Lady's College is an amalgamation of Presentation Secondary School, Galway and Meánscoil Mhuire, Newtownsmith, Galway.
The school was delighted to welcome back students from both schools and to new 1st Year students.
The new school Principal is Ms. Clíona Ní Neíll and Deputy Principal, Ms. Michelle Casserly.
Clíona stated "We are very excited by the establishment of this new school and are looking forward to another 100 years of providing excellent educational opportunities for the young women of Galway City and Suburbs."
Our Lady's College, Galway held a celebratory Mass that morning in St. Joseph's Church with Canon Brendan Kilcoyne, (Director of CEIST).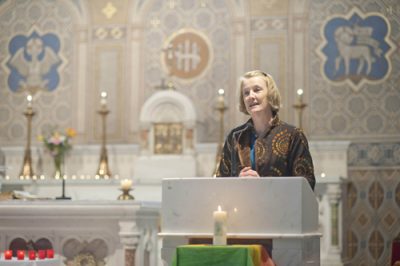 Pictured above Dr. Marie Griffin, CEO, CEIST addressing the gathering at the celebratory Mass, which was a wonderful start to the establishment of the new school.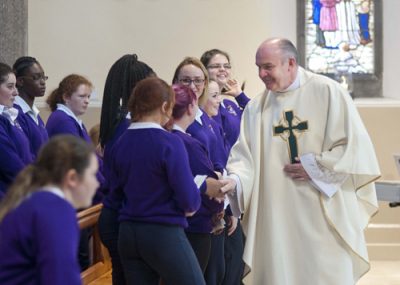 Canon Brendan Kilcoyne meets students from Our Lady's College Galway.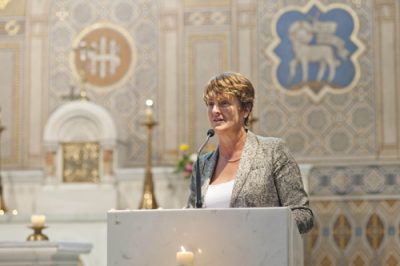 Ms. Clíona Ní Neíll, School Principal, speaking at the Mass.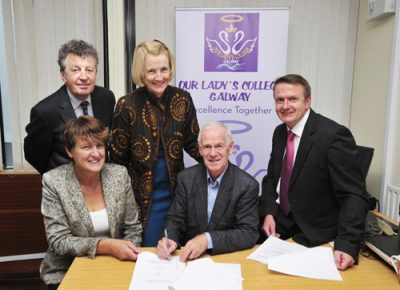 Pictured above Dr. Marie Griffin with members of the design team signing contracts for the design of new extension in the school.