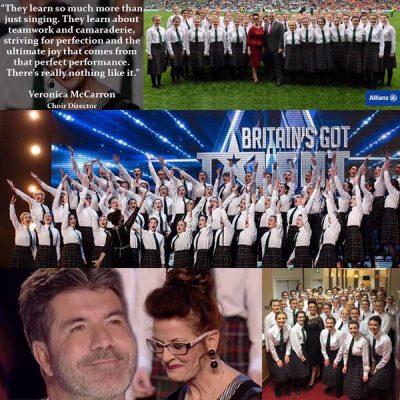 Well done to Ms McCarron and the amazing Presentation Secondary School, Kilkenny choir who have been selected by the Judges to compete in the Semi-Final of Britain's Got Talent Competition.
There is a semi final on each night this week and two acts will be selected each evening for the Final.
The Presentation girls will feature on Thursday evening 26th May and will sing for a place in the finals.
Good luck girls. We are so proud of each and every one of you.
The Presentation Secondary School Choir programme has been in existence since 1996. Since then, the choirs have enjoyed tremendous success and at present involve over 300 students.
You can listen to the choir by clicking here
Vote for Presentation Kilkenny
Voting opens and closes as announced in the BGT Shows. When the vote is open, Irish viewers can vote by calling  and adding the last 2 digits for their chosen act as given in the show. Full details of the contestant vote numbers will be given on http://www.tv3.ie/britains-got-talent/vote when the vote is open.
Presentation Kilkenny will be performing this Thursday night, 26th May 2016.