Retired Senior Leaders Lunch

We had a great turn out for our CEIST Retired Senior Leaders Lunch on Wednesday the 20th of September.
Former Principals, Deputy Principals and Chairpersons from all over the country were in attendance.
In the first part of the day we celebrated a Thanksgiving Mass in St. Peter's Church in Two Mile House which was led by the wonderful Fr. Liam Morgan who made everyone feel welcome.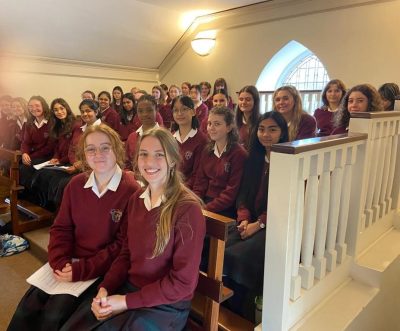 Coláiste Naomh Mhuire Girl's Choir
To complement the Thanksgiving Mass we were delighted to have the Girl's Choir of Coláiste Naomh Mhuire join us for the service.
The addition of their impressive vocal and musical talents truly made it a memorable event.
Lunch and Presentation at the Killashee House Hotel
Following the Mass we then went to the Killashee House Hotel where our CEO, Gerry McGuill, personally thanked the Retired Senior Leaders. In addition to this they were all  presented a gift for their years of service. After this we had a lovely meal to end the day.