Scoil Dara has an Olympian!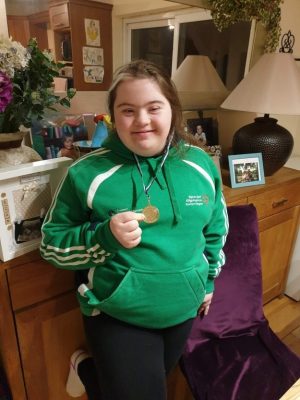 Scoil Dara student Kerri Ann Dowling from Kilcock claimed a gold medal for Bocce in her division at the area games in the Special Olympics. Kerri is said to be absolutely thrilled with her victory according to mam Carmel and everyone in Scoil Dara are very proud of her, well done Kerri Anne
Students of the Month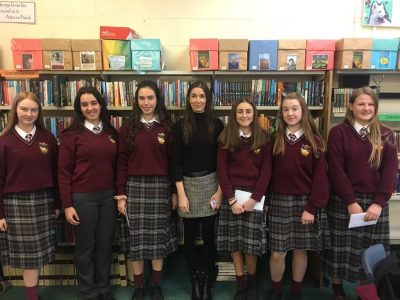 wisdom , community , growth and respect
Congratulations to our students of the month who exemplify wisdom , community , growth and respect in Scoil Dara Winners this month are:
1st year – Mija Kirsininkaite
2nd year – Katie Clarke
3rd year – Leah Hyland
4th year – Bridget Brennan
5th year: -Tia Delac
6th year – Laura Ennis
Home Economics

Scoil Dara, & the Home Economics department…… always trying out ways to be environmentally friendly and boost sustainability,  this month we had TY students with their home made green cleaning products and industrious and environmentally aware 1st year Students with their home made reusable gift bags.
Digital Strategy For Schools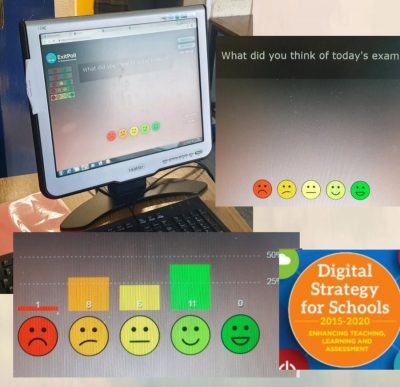 Working towards Digital Excellence in Scoil Dara……Giving Mr Mulvihill feedback on 6th Year Irish Exam via an online poll , Well done to all 6th years, is breá linn Gaeilge agus ríomhairí.
Leaving Certificate Applied
The pictures below show the busy LCA class completing another successful task. This time it was holding a musical table quiz for 1st years students. Great fun was had by all.
Art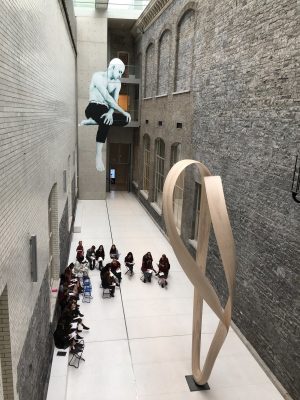 Senior Art students enjoying a sketching tour at the National Gallery of Ireland.
2nd yr Visual Art students  completed these amazing  3D shoe sculptures as part of their November assessment Louboutin better look out !!
Prefects

Delighted to see this wonderful group of Seniors Students receiving their Prefect badges today , looking forward to working together.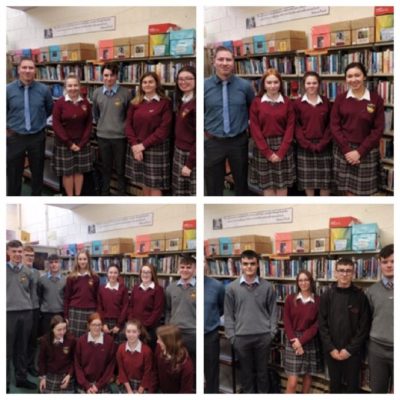 I.T. in Scoil Dara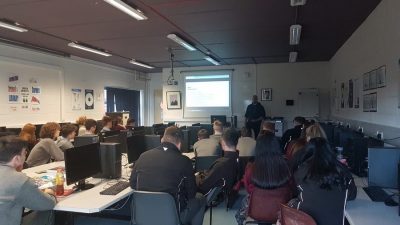 We were delighted to have past pupil Conor Thompson give a talk to 6th years on The Computer Industry. very informative, interesting and motivating!
Bolton Street
6th years students enjoyed learning more about apprenticeships in Bolton Street with head of apprenticeships Mark Deegan, the future looks bright for all these students.
Congratulations to our Sixth Years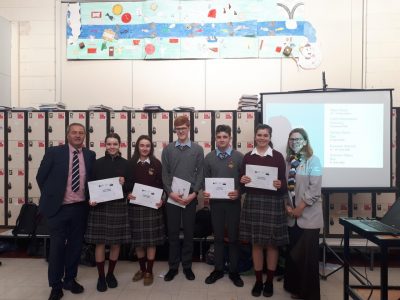 Scoil Dara was delighted to welcome Dr. John Mc Ginnity (Asst. Registrar and Admissions Officer), from NUI Maynooth to present awards to 6th years who excelled at Arts,Engineering,Business and Accounting, Maths and Science.
Hardworking First Years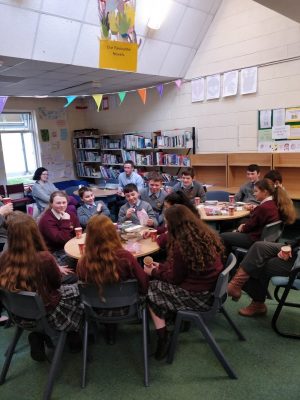 Another group of first years who were rewarded with hot chocolate for their willingness to engage in Scoil Dara, well done to all , keep up the good work.
Improving Literacy in Scoil Dara
English & Art / Word of the week
Last week's 'Word of the Week' chalk display did not require any cajoling. Our fabulous student Anita Egei in 5th Year offered her time in producing a eye catching display to capture the school community's attention as they walk through the corridors.
During an interesting conversation around King Lear's reactions to his daughters' treatment of him in Act 2 Scene 4 we stumbled across the Word 'flabbergast' Thank you Julia Robaczynska in 5f for the fabulous display. Anyone flabbergasted this week yet?
And  thanks goes to another 5th year student, Muireann Ní Fhaogáin Kelly for giving her time to display the word so beautiful.
Footballers on a Winning Streak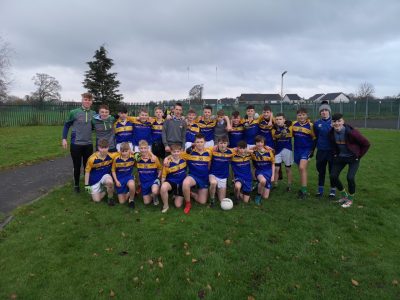 Delighted to see this great bunch of lads, training, playing , improving and winning, well done lads and Mr Feeley.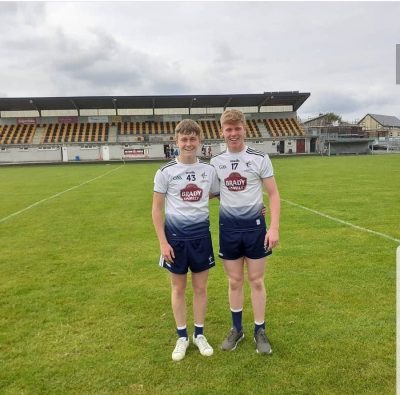 Congratulations to Shane Farrell on being picked on the Kildare minor Football panel for 2020. We wish you the very best.