Trocaire Fundraiser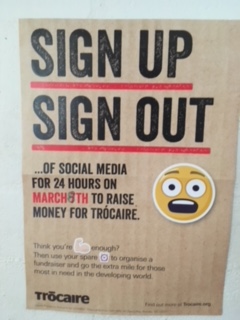 All 1st Years participated in a social media free day on Thursday 8th March in Ardscoil Mhuire Ballinasloe to raise funds for Trocaire helping Transition Years with their Poverty Action Project for the World Wise Global Schools Programme. A total of €410 was raised on the day. Well done to all!
CEIST Student Leadership Conference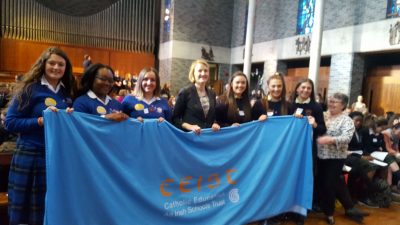 The Ceist Conference in Dublin on Tuesday 13 th March was attended by Clodagh Duffy, Angel Cunningham and Kate Doyle representatives of our Student Council and our Ceist school. They went with their teacher Ms McNulty to the event held in UCD.