BT Young Scientist Exhibition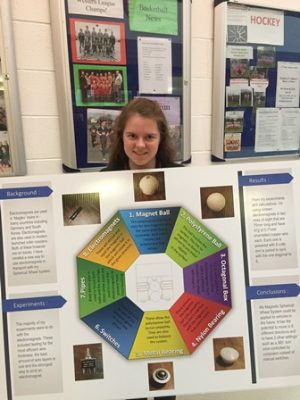 Alice Shaughnessy, 3rd Year student from Calasanctius College in Oranmore is participating in the BT Young Scientist Exhibition in Dublin this week with her project on Electromagnets.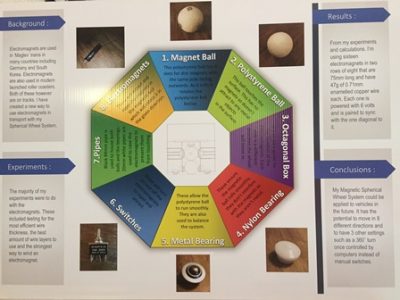 Catholic Schools Week
Catholic Schools Week 2018 runs from Sunday 28 January to Sunday 4 February. CSW is an all-Ireland annual celebration which invites Catholic schools to give expression in a special way to the ethos of Catholic education. The theme for 2018 is 'Catholic Schools: Called to be a Family of Families'. Below are photos from Calasanctius College in preparation for this event.
Each student in the school decorated their hand print during religion class, from first year to leaving cert, and wrote their name on it. Each staff member signed the four edges of the cross. The entire school has been brought together in this unique collage. It is displayed in our sacred space to celebrate catholic schools week & represents our school community.