TY Inspirational Speakers Series
Declan Ganley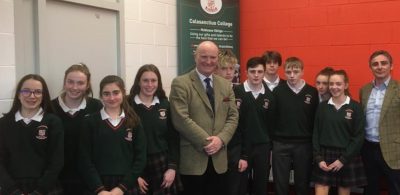 As part of our TY Inspirational Speakers Series we are grateful to Declan Ganley (businessman & entrepreneur) who recently gave a fascinating insight,  to the TY Students at Calasanctius College, on his career path to global business success and how he balances this with obligations to family life & personal values.
Dr. Dom Colbert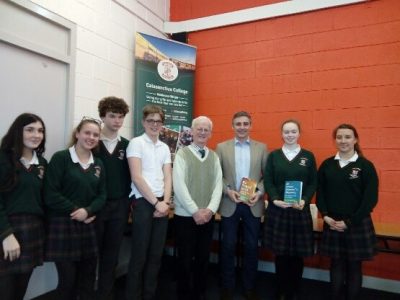 As part of our TY Inspirational Speakers series, TY students at Calasanctius College were delighted to welcome Dr. Dom Colbert (84 years). Dr. Dom is a qualified physician and surgeon and has received recognition in Africa for ' outstanding service to surgery in Africa'.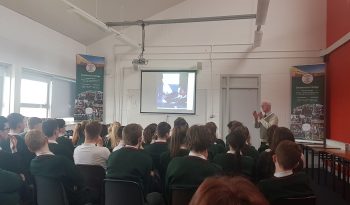 He was awarded Person of the Year in 1995 for his work in the siege of Sarajevo.
He has published two books dedicated to his wife Doreen (both books written at the bedside of his dying wife over a period of two years).
The first An Irish Doctors Odyssey recounts his upbringing, marriage, and the overseas trips which they undertook.
The second book No Tears Left includes experiences in wars and famines, the details of which his wife knew little about. His wife never got to read either book.
Dr. Dom is currently Hon Lecturer in Dept. of International Medicine RCSI and in Tropical Medicine at NUIG.