Emmanuel Concert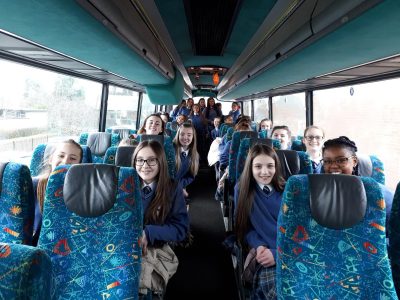 There was huge excitement on the coach from Caritas to the Helix theatre in DCU 26th February 2018.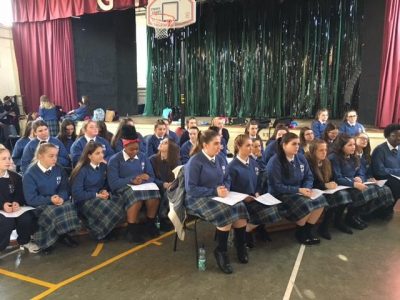 Our wonderful choir and soloists performed there at the Emmanuel Concert.
A first for Caritas College!
Transfer Program
We were delighted in Caritas to welcome 6th class girls from St. Ultan's, St. Louise's, St. Bridget's and The Assumption GNS to our recent transfer program for incoming first years. They enjoyed classes in P.E., French, Science and Home Economics. Our teachers commented on how polite and enthusiastic the girls were, and how well they got on. They are a credit to their families and primary schools. We very much look forward to the girls joining us in September as our new first years.
International Women's Day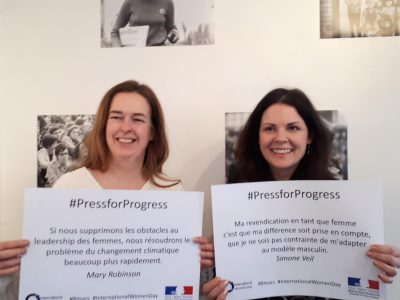 On International Women's Day a group of our 5th yrs visited Alliance Francaise for cultural workshops. They had an opportunity to reflect upon statements made by many world leaders in support of women's roles in society. They were interested to learn that the beautiful building on Kildare St. in which Alliance Francaise is located was once a gentlemans' club, which forbade entry to women. Vive L'Égalité!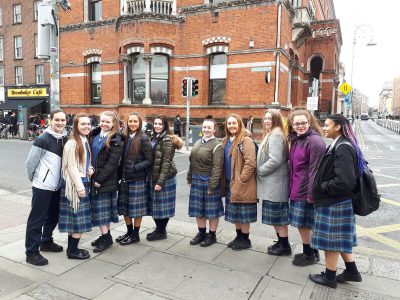 Seachtain na Gaeilge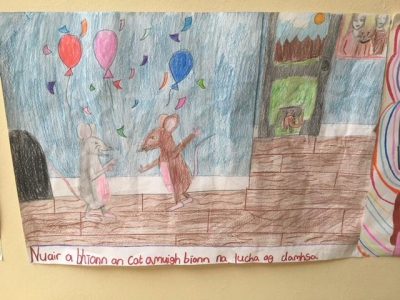 Bhí Tráth na gCeist, Comórtas Postaer agus Céilí mór ar siúl againn i gColáiste Caritas i rith Seachtain na Gaeilge. Bhain na cailíní an-sult go deo as na himeachtaí!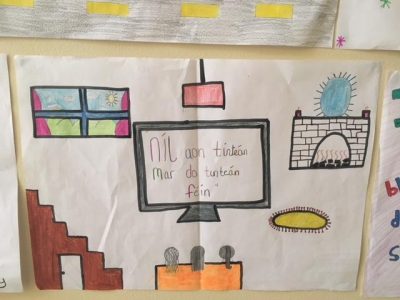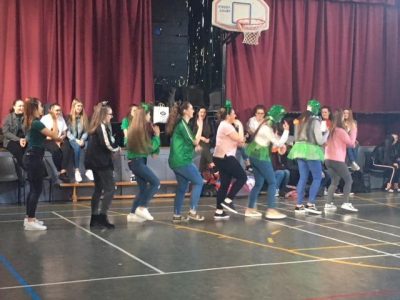 Recycling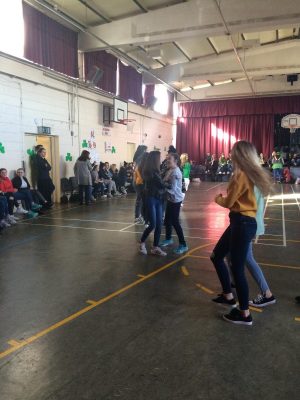 We have a campaign in Caritas College to recycle clothing from our community. We pass the clothes to Liberty recycling who give a small fee to the school for every bag we collect. We use this much-needed money to fund activities for our students. Liberty is a textiles recycling project that aims to provide people affected by drug use with the stability, work experience and confidence needed to move into mainstream training and/or further training.
The students of Caritas College would like to thank all in our community for their continued support of our recycling campaign.