The Sixth Annual CEIST Education Conference will be held in the Sheraton Athlone Hotel, Athlone, Co. Westmeath on Thursday, 29th September, 2011 & Friday, 30th September, 2011. The theme for this year's conference is "For Everything there is a Season" Ecclesiastes 3:1
The CEIST Annual Education Conference provides an opportunity for our School Principals, Deputy Principals and Schools Boards of Management Chairpersons to network and share ideas and best practice.
The following is the Agenda for both days;
Day 1: Thursday, 29th September 2011
11.30 – 1.00 p.m
Registration
1.00 p.m.
Lunch
2.00 p.m.

Welcome in Conference Hall.
CEIST Chief Executive Officer, Anne Kelleher
Opening Prayer and Meán Scoil Mhuire Gan Smál Choir, Roscommon.

2.30 – 3.30 p.m.
Keynote Address: Dom Mark Patrick Hederman, OSB, Abbot of Glenstal Abbey – "Catholic Education and the Deathly Hallows".
3.30 – 4.30 p.m.
Conference Workshops (see below).
4.30 p.m.
Tea / Coffee
7.00 p.m.
Sherry Reception / Social Gathering
7.30 p.m.
Conference Dinner
Conference Workshops
1) "The Catholic School as it says on the tin – current challenges". John O'Roarke, Principal, Mercy Secondary School, Mounthawk.
School self-evaluation… In the educational landscape, Catholic schools are open to many factors that could modify the agenda for the education we provide in our CEIST schools.
In this context, it is important that we are clear on what is distinctive about the Catholic education we offer. We are then in a position to ensure that we continue to do 'what it says on the tin'.
This workshop will begin to explore a few of these factors, in particular WSE / MLL inspection, as a catalyst for school self-evaluation within the Catholic tradition.
2) "Literacy & Numeracy Strategies". Department of Education & Skills.
Following the directive from Minister Ruairi Quinn, many schools are challenged on the best way to implement improvements in literacy and numeracy. A task force within the Dept of Education would like to start a National Conversation on the most effective method with Principals, Deputies and Chairpersons.
This workshop will discuss practical strategies, which will assist schools in their planning and implementation.
3) "Healthy Resilience – From me out". Paddy Hanna.
Building Resilience for Me and My School.
The training seeks to dispel some of the traditional myths about stress, and will focus on building resilience for Principals and their staff.
It will provide an introduction to the concepts of Well-Being, Personal Well-Being and Organisational Well-Being.
It will outline a model programme for creating healthier working environments in Schools.
It will demonstrate how Principals can develop a personal plan to create energy and restore balance in their lives.
4) "Shared Distance Learning – subjects being taught via innovative technology / fizzbooks instead of schoolbooks". John O'Donovan, Principal, St. Joseph's Secondary School, Ballybunion & Richard Wang, IT Eireann, Tralee.
Speakers: John O'Donovan Principal, St. Joseph's School, Ballybunion, and Richard Wang IT Eireann, Tralee.
St. Joseph's Ballybunion teaches Agricultural Science to Mercy Mounthawk, Tralee, through video link.
Mercy Mounthawk teaches Chemistry to St. Joseph's through video link. This shared learning is to facilitate minority subjects in schools to enhance subject choice and improve school teacher allocation. The Principal, teacher and IT advisor will demonstrate and share their experience of this technology.
The workshop will cover the following themes:
Increasing awareness around the use of technology
Understanding the IT processes involved
Identifying the costs involved in sharing of subjects
The positive outcomes of shared learning.
Discussion on the use of Fizzbooks over schoolbooks.
5) "Employment Legislation – Best practice in relation to schools". Allianz plc. & Hugh Millar, Crowley Millar Solicitors.
This workshop will focus on the current legislative issues in relation to the employment of staff in schools. Employment legislation is an area that has the potential to cause significant disruption to a school if not followed correctly.
The workshop will be sponsored by Allianz and presented by Mr. Hugh Millar of Crowley Millar Solicitors who will provide an update on employment legislation and offer guidance on best practice in this area.
6) Impact of Inspections on Schools – WSE/MLL & Incidental Inspections. Department of Education & Skills. (replaces number 2 workshop on day 2).
This workshop will share the latest findings and objectives of the WSE/MLL inspection.
There is an element of concern about the impact of incidental inspections and the workshop will focus on the best preparation and inform on the objectives of the visit from the inspectorate.
7) Ensuring Integrity in Financial Management
This workshop will discuss the financial challenges that may be encountered by Boards of Management, Principals and Deputy Principals as a result of poor financial management in schools. The latest "hot topics" in financial compliance will be presented along with recommendations and suggestions as to how your school can address/manage these challenges e.g. PAYE/PRSI Compliance, School Enterprises, OLCS, Supervision and Substitution, Cash Handling, etc.
DAY 2: Friday, 30th September, 2011
9.15 – 9.30 a.m.
Opening Prayer and Ardscoil Mhuire Choir, Ballinasloe.
9.30 – 11.00 a.m.
Keynote Address: Mr. Cilian Fennell, Director, Stillwater Communications – "On Myths & Meaning".
11.00 a.m.
Tea / Coffee
11.30 – 12.30 p.m.
Conference Workshops
12.30 p.m.
                               Conference Hall

Update from EDUCENA on property matters, Liam Bergin, CEO.
Open Forum.
Closing Prayer & Mercy Secondary School Choir, Ballymahon.

1.30 p.m.
Lunch
Keynote Speaker Profiles
Dom Mark Patrick Hederman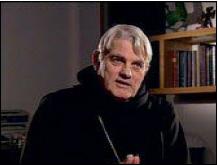 Dom Mark Patrick Hederman, OSB, Abbot of Glenstal Abbey, is a Benedictine monk, teacher, lecturer and writer and one of Ireland's leading intellectuals.
Many people regard him as the most enlightened and imaginative church man in the land and the most insightful commentator on a range of crucial issues at a time of deep crisis in Ireland. Born in Ballingarry, Co. Limerick, he is a former pupil, academic dean and headmaster of the school at Glenstal.
He studied philosophy and theology in France and earned a doctorate from UCD in the philosophy of education. He has lectured in philosophy and literature outside Ireland, most notably in the United States and Nigeria. Dom Mark Patrick is author of a formidable array of best-selling books covering a broad range of interests including art.
These books offer his unique perspective on modern life and the Irish Church and make a significant
contribution to our understanding of contemporary issues in faith, spirituality and psychology. Ten of these books have been written since the new millennium and his latest volume, Dancing with Dinosaurs, A Spirituality for the Twenty-First Century, explores the dinosaur nature of all long-standing institutions, especially the Church.
Mark Patrick is a great believer in the workings of the Holy Spirit, not only for the promptings of his own life, but more significantly for so much of what is happening in church and world today. In a talk entitled: Catholic Education and the Deathly Hallows he will bring a focus to our Annual Conference on where the Holy Spirit may be leading us in Catholic Education today.
Cilian Fennell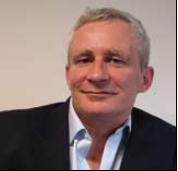 Recognised as one of Ireland's leading communication advisors, media trainers and keynote speakers, Cilian specialises in media training, working with top television and radio presenters, businesspeople and political leaders.
Cilian is a powerful keynote speaker and regularly speaks on Storytelling and Business Narrative, Leadership and The Hero's Journey at conferences, seminars and in-house corporate events in Ireland and internationally.
He uses narrative and storytelling when working with clients to formulate a communications strategy, giving media training and speaking at conferences. Cilian's authentic, knowledgeable and highly insightful approach to his work has made him one of Ireland's most sought after and inspiring media trainers.
A native Irish speaker, originally from Connemara in the west of Ireland, he has worked as Head of Programmes for TG4 (Ireland's Irish-language television station). He has also produced some of the top-rated domestic programmes, including The Dunphy Show, Saturday Night with Miriam, Rip Off Republic, Boom, The Time of our Lives, Where's My Job Gone and Test the Nation.
He also produced the world's longest-running chat show, the Late Late Show, in the last four years it was presented by Gay Byrne.
It was here that Cilian's interest in stories was sparked; he recognised the power and value of stories, and how they create such a strong connection with audiences. Cilian became an avid student of narrative, story, religions and mythology. This study has taken him to the mythological sites of Ireland, Egypt and Greece. He has also travelled in the Far East and India.
Cilian has a first-class honour BSc in Marine Zoology from the National University of Ireland, Galway, where he studied marine life, evolution and migration. His special talent for relating to human stories can be attributed to further study in communications, psychology, mythology and world religions.
Keeping with the water theme, outside the world of Cork, Cilian enjoys fishing, sailing and journeying on his barge.
Download Conference Brochure