Christmas Shoebox Appeal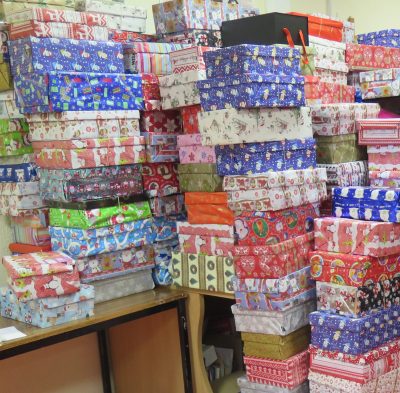 In previous years, the first weeks of November were a busy time for Transition Year students in Coláiste Muire as they organised the Christmas Shoe Box Appeal. TY students would fund-raise, fill shoe boxes and encourage staff and other classes to support the campaign, filling hundreds of shoe boxes. This year, the Shoe Box Campaign has moved online and donations and details are to be found at TeamHope.ie.
Christmas Hampers St Vincent de Paul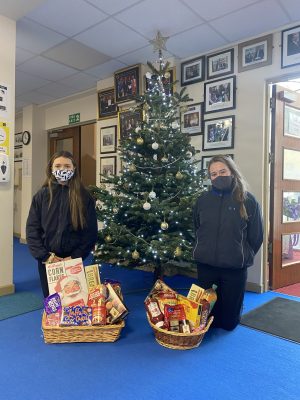 Christmas Hampers are being filled by each and every class group in Coláiste Muire over the last few weeks. The hampers are then distributed by the St Vincent de Paul to those in need in our local community.
Christmas Carol Services
The school gathers at this time for Carol services to celebrate the spirit of Christmas through readings, prayers, carols and music. Students present class hampers signifying the Christmas spirit of generosity and care for all in our local community.
Transition Year Christmas Market
Transition Year students are presently in production mode preparing products for sale at the annual Student Enterprise Christmas Market, which will take place on December 21 and 22. The Transition year students have formed mini-companies and are currently marketing their products to staff and students. This year's Christmas Market promises such delights as Secret Santa Kits, Festive Masks, Hot Chocolate Mugs, Photo Frames, Picture Holders and many many more innovative ideas.  Christmas Market 2020 is shaping up to be just as creative and seasonal as in previous years.