Coláiste Muire Ennis Young Scientists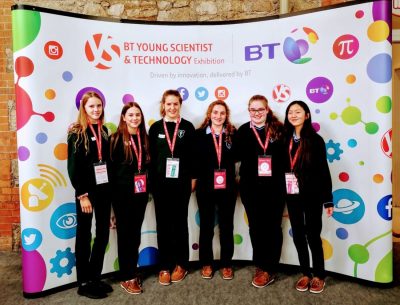 Well done to the Coláiste students pictured above, who took part in this year's BT Young Scientist Competition. L-R  Zoé Ellingstad(2F), Lauren Cahill(2F), Jennifer Weston(2E), Aoibhinn Leyden(TY), Lucy Murphy(TY),  Clíona O'Keeffe(TY). Thanks to their teachers Ms Nicola Meere and Ms Colette Redington for their help and support.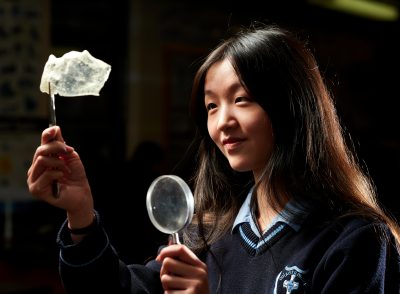 Congratulations to Transition Year student Clíona O'Keeffe, who won second prize in the Intermediate Chemical and Mathematical Sciences section and to Aoibhinn Leyden whose project was highly commended. Well done also to second year students Zoé Ellingstad, Lauren Cahill, and Jennifer Weston whose project was highly commended.
Mission Week in Coláiste  – The Final Count!
Mission Week October 2019 has proved to be the most successful yet with a final count of 8,000 euro. This sum of money was raised  over the week through various fundraising events, such as "wacky accessories" day, cake sales, raffles, a no uniform day, a lunchtime buzz club run by chaplain Fr Jerry Carey, lunchtime class concerts, a copper race and many more. The proceeds from Mission week in Coláiste go to a mission in Ngutani Kenya, which is run by the Mercy sisters and which has close ties to the Coláiste. Sr Loreto, a former principal of Coláiste, worked for several years as principal in the Ngutani Business School for girls. This mission helps girls to get an education and a future and is a worthy cause for the funds raised during mission week each year.