Coláiste na Toirbhirte bids fond farewell to our Principal
All in Coláiste na Toirbhirte would like to extend best wishes to Mary O' Donovan, following the announcement of her retirement.
Mary has demonstrated passion and commitment to her role during her nine years here in the school and has led the school in many great initiatives.
She will be greatly missed by all staff and students but we wish her every happiness in the future.
A few words from the Principal…………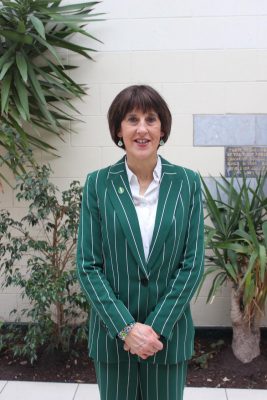 After many happy years of working in Coláiste na Toirbhirte, Bandon, I will be retiring from my role as Principal as of from 31st August 2020. It has been my privilege and honour to have been a Principal in this fine school, of which I am a past-pupil. I wish to thank all Board members (past and present) and CEIST for the support extended to me during my time here.
I wish to thank all the wonderful staff and students for making our school the warm happy respectful learning and teaching community that it is. Each bring their own unique talents to the school. I also wish to thank the on-going support of our parents, in particular the hard-working Parents Association.
Wishing you every blessing,
Mary O'Donovan
In other news….
Farewell to the Leaving Cert Class of 2020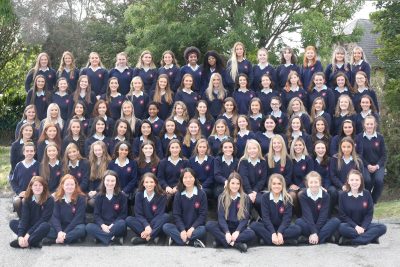 We could never have predicted 6 years ago that our time with this current group of Leaving Cert and Leaving Cert Applied students, would end the way it has. We are so proud of the resilience they have shown in these challenging times. Throughout their time here in school they have demonstrated kindness, thoughtfulness and a positive attitude to all challenges.
While we said a 'virtual farewell' via Zoom, this was not the end. We hope to celebrate their graduation from Coláiste na Toirbhirte at a later date. Well done to all of our students. We are so proud of all of you!
TY Media Team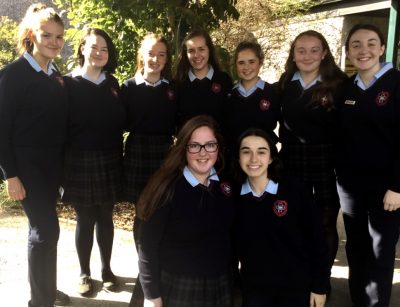 This year a new initiative was introduced into the school and its main aim was to bring school news into the community using different social media platforms such as Facebook, Instagram and the school app. The team consisted of TY students, who captured images, videos and reports of different events throughout the year. Working closely with the TY Year Head and School Communications Coordinator, they used the school's social media platforms to highlight and celebrate the events, achievements and the successes of our student body.
Colnato Classics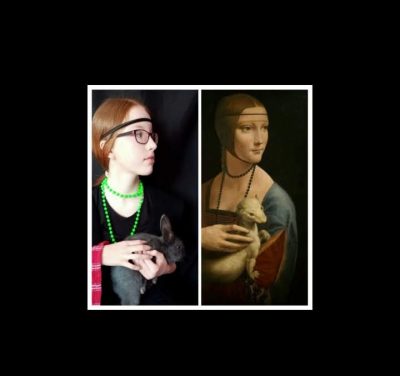 Based on 'Covid Classics', students at Coláiste na Toirbhirte, were busy recreating classic artwork and paintings from bits and pieces around their homes during the pandemic. Collaboration between the Art and Music departments produced a beautiful display of many famous artwork classics alongside our students' creations.
PE Department keeping students and staff active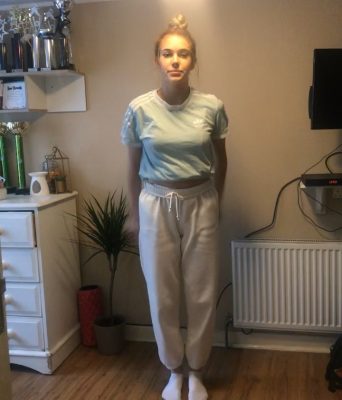 The PE Department has kept students busy over the last number of weeks and great credit must go to all students for engaging in the various activities. During Active Week, one of our 5th year students, Agata, took on the challenge of "virtually" teaching a dance to all students from home, with students submitting videos of their routines. The Transition Year students also took on the "build a shelter", challenge, with some of their final entries looking quite habitable! Well done to all involved.
Lockdown Poetry
Our school library ran a poetry competition during the pandemic for TY and 5th year students. The winning entry was entitled 'Lockdown', and written by a 5th year student. The poem highlights the different talents that our students display.
Lockdown
No alarms to pierce the sleep,
Lots of worries buried deep,
No empty nest of fledglings flown,
All busy bees must work from home.
All boundary walls are 2k wide,
Virtual prison, must stay inside.
All loving hugs from granny ends,
No fist bump, high fives with our friends. 
WhatsApp, Insta, Zoom, TikTok,
Tweeting teens don't ever stop.
New routines with different flavour,
Time at last for moments to savour. 
Lockdown blues have made us pause
To consider change to how life was,
Slow down, breathe, notice, pray,
Have gratitude for every day.
Keady Clifford Excellence in Children's Nursing Award presented to past pupil Casey O' Sullivan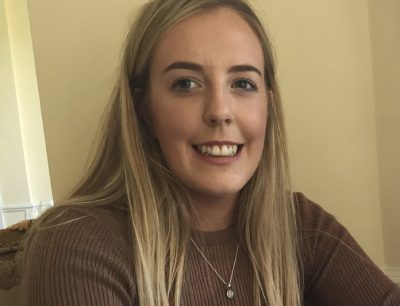 The award was established in memory of Keady Clifford from Dingle, Co. Kerry. Keady undertook the Children's and General Nursing Programme in UCC and following graduation worked on the children's ward in CUH and continued her studies undertaking a Masters in Nursing in UCC. Tragically Keady died in a car accident in 2018.  She was an exemplary practitioner and dedicated her working life to sick children and their families. This award seeks to honour Keady's memory and to recognize an exemplary student in the context of children's nursing. The school is so proud that "The Keady Clifford Excellence in Children's Nursing Award 2020" was presented to Casey O'Sullivan a fifth year BSc. Integrated Children's and General Nursing student at Cork University Hospital. Her caring nature was evident during her time in Coláiste na Toirbhirte and she is an excellent role model for all students. We would like to wish her all the best in her future career.