November
Inclusion Week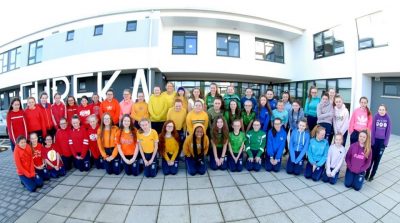 We celebrated Inclusive Schools Week . This was a very happy celebration for everyone in our school.
Meath Enterprise Week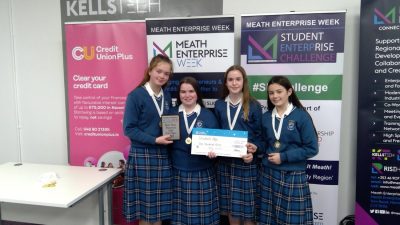 Congratulations to Sophie Keegan, Sophie Mooney, Grace Hoey and Cáit Melady, 3rd year, who ranked 3rd on Tuesday 19th November in the category "Best New Business Idea" during Meath Enterprise Week 2019. They created an App called Schools Hub, which is an application that allows students to store their own timetables, gives notifications about subjects for the next day, has a school calendar, an area for taking notes, student council issues, motivational tips, classical music and study tips. It will be available in the future on the android app store and free to download. Teacher: Ms. McCormack.
TY Musical – Any Dream will do!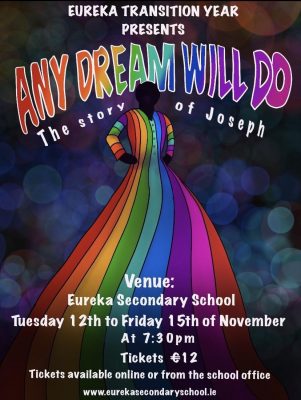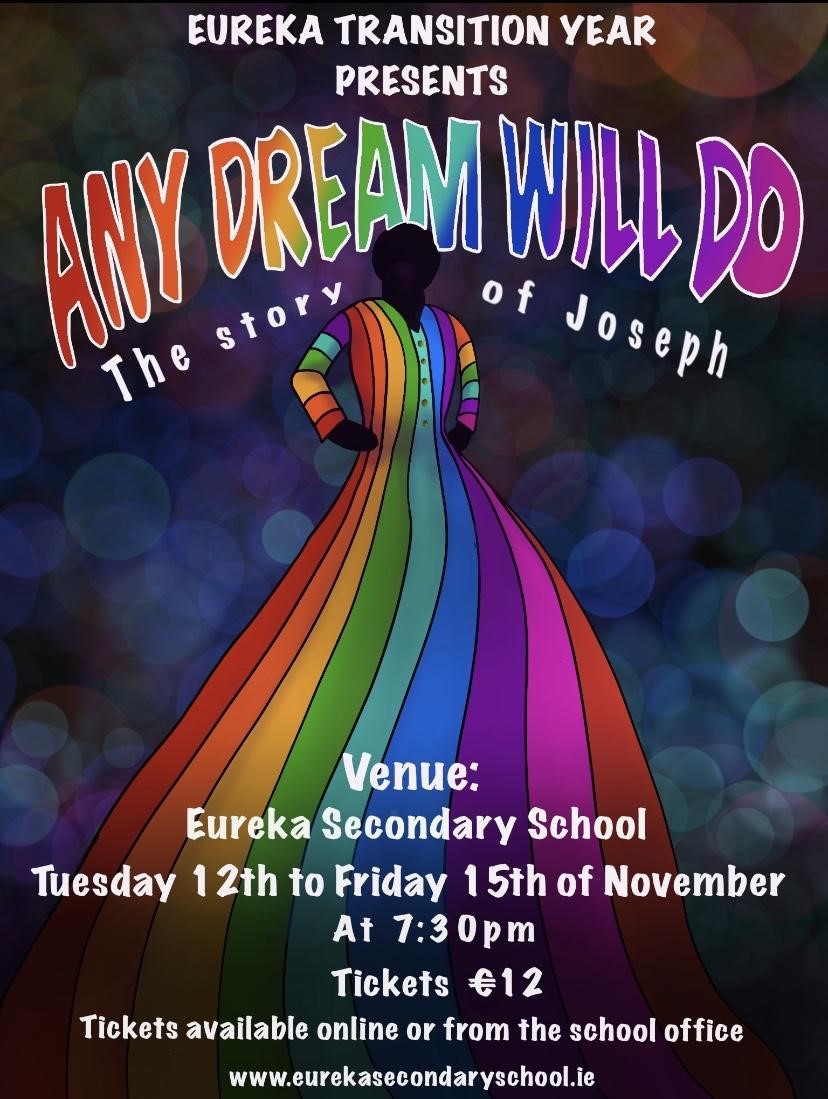 The TY Musical "Any Dream Will Do" based on Andrew Lloyd Webber's Joseph was a great success. Congratulations to all involved.
Youth Assembly on Climate Action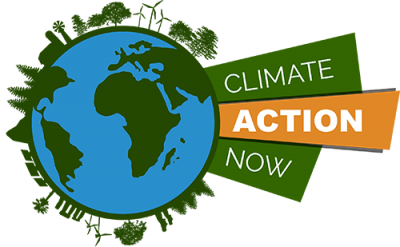 157 students aged 10 to 17 from all across the country attended the Youth Assembly in Dáil Éireann, the same as the number of TDs in the House. At the end of the day, they proposed 10 recommendations on Climate Change. Well done to Louise Cullen who represented Eureka.
Healthy Eating Poster Competition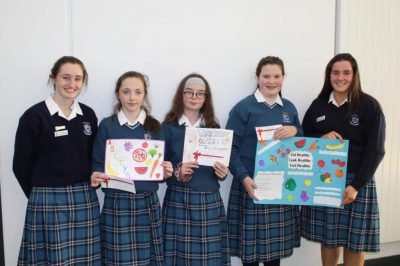 First Year Healthy Eating poster competition winners: Holly Finnegan (3rd place), Daisy Gernon (1st place), Orla Cunningham (2nd place), with prefects Órla Casserly and Emily Jo White.
German Speed Dating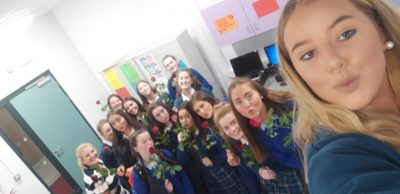 The Eureka TY German class welcomed the boys from St. Ciaran's Community School for a "Speed Dating" get together. It was a great opportunity for both sides to practice and to further their German language. "Alle hatten viel Spaß"! Teacher: Ms. McElroy.
First Year Soccer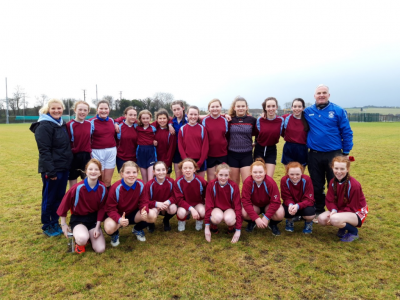 Well done to the 1st year soccer girls on winning their home match against Coláiste Dun An Rí Kingscourt on Wednesday, 27th November. Coaches: Fr. David Brennan & Ms McElroy.
December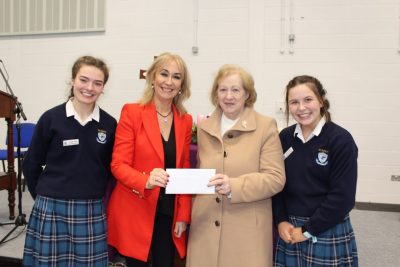 We had our annual Advent Service and Christmas Jumper Day to raise money for St. Vincent de Paul. Nollaig Shona daoibh go léir!