St. Joseph's Secondary School Castlebar Newsletter – December 2019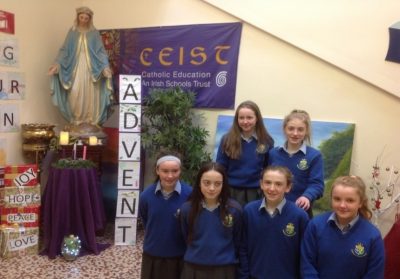 The St. Josephs Castlebar Christmas newsletter is now available. This is packed full of all the news and events which have happened in the school this term. News items include fantastic Leaving Certificate and Jnr Certificate results for 2019 also great achievements in sport. Students taking part in Gaisce Awards, School Digital Champion Programme, Soroptimist Public Speaking Competition, John PauI II Awards, Green schools, St. Vincent de Paul Food Appeal to name but a few. Congratulations also to our school chaplain Fr. John Mc Cormack on his Golden Jubilee.
Please click below to view the full newsletter.
St. Josephs Castlebar Newsletter Xmas 2019