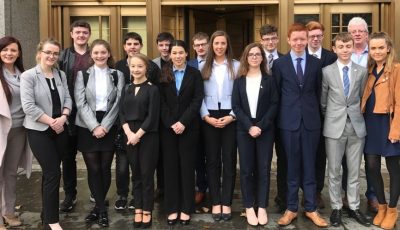 A group of HRC Mountbellew students recently competed in an International Mock Trials Competition in New York.
The students won the Peter Meyers Spirit of Empire Award for their 'outstanding professionalism and civility'.
They qualified to participate in the competition after winning the national competition last May.
There were 15 students on the team, accompanied in the photo with their teacher and coach, Mrs Sandra Carroll and Deputy Principal Mr Martin Tierney.