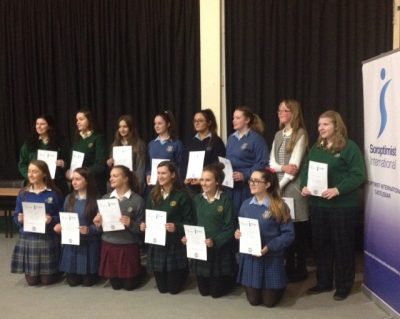 WELL DONE to TY students Evelina Mikneviciute and Aoife Maxwell both competed in the annual Soroptimists Competition last weekend!
The aims of the competition were:
To inspire action and create opportunities to transform the lives of women and girls through a global network of members and international partnerships.
To encourage girls to play a more prominent part in public life
To improve the art of communication
To encourage girls to develop the skills to speak effectively and to articulate with clarity
To develop self-confidence and personality
Evelina thrilled the audience with her dynamic and informed speech on the topic of Environmental Sustainability.
Aoife brought a unique passion and zeal for her topic on the empowerment of women. Both students represented the school with dignity and skill!
The competition was a great starting point for the year ahead where the Debating Society will compete in various competitions throughout the year.