North Presentation Farranree Newsletter – December 2019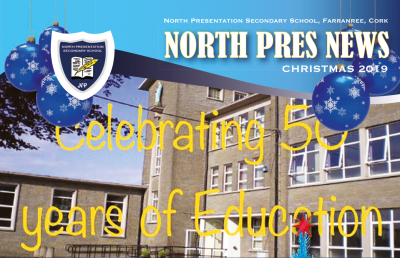 The North Presentation Christmas 2019 Newsletter is now available. Covered in this edition are pictures of the new science lab, TY news, Leaving Certificate Applied Activities, Jnr. and LC Events. We are also celebrating our 50th Anniversary of providing education to the students of Farranree.
Please click the link below to view full newsletter.
North Pres DEC Newsletter 2019