North Presentation Secondary School Farranree Virtual Student Awards Ceremony
North Presentation Secondary School Farranree hosted a very well received Virtual Awards Ceremony via our Facebook page. We think this may be the first of its kind to be held in Ireland.
Before the awards ceremony took place students were addressed by teacher and main awards organiser Hugh Coughlan. Principal Jer Crowley also addressed students saying the awards night for him was one of the highlights of the year as it helps to recognise the tremendous effort made by students throughout the year and also the huge contribution the teaching and school staff make. There were also a number of surprise celebrity and public figure guests who all wished the girls of North Presentation Farranree their very best.
The awards night cover the areas of academia, sports, the arts and for the first time there is a new award "The virtual learner of the year".
A huge congratulations to all who won awards and also to all teaching staff involved in organising such a magnificent event. This video has received a very positive reaction in the Facebook community and we hope you enjoy watching it too.
North Presentation Secondary School Farranree Win Young Social Innovators 2020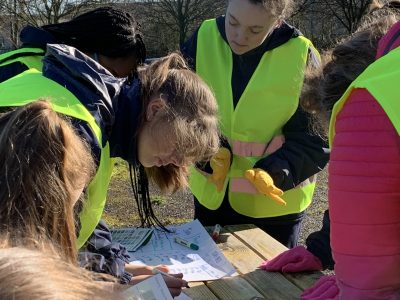 The TY 2020 students at North Presentation Secondary School, Farranree took 1st Place in the Young Social Innovators (Y.S.I.) "Make our World a Better Place for Young People Challenge 2020″.
The TY team created an "Open Space Peaceful Picnic Garden" within our school community. Then Covid-19 happened, but our TY students kept going. On 5th-May we were informed that our project had won the award for the fantastic work which had been achieved and for our team adaption when the school shut down.
We are beyond proud of our TY students and how the adapted their postponed project to their current situation and created their own Peaceful Picnic Gardens within their own family homes.
Click here to view video created by North Presentation Farranree YSI Team
Click here to view full story from YSI Ireland