World Suicide Prevention Day 2020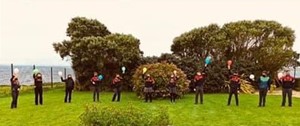 World Suicide Prevention Day 2020 was celebrated by staff and students alike in support of the cycle againstsuicide.com 'Lighting of Lights' Campaign. Our candle was lit from when our school day started to when it finished in remembrance of those who have been bereaved by suicide. We also had a special intentions box where students could drop in a special intention or prayer for someone they knew. Our school was decorated with balloons with positive messages on them which some of our Transition Year students letting them go outside school at the end of the day as a sign of hope. Though times are very different in school this year and we are restricted in how we can mark important days such as this one, we can always rely on our staff and students to come together while staying apart in support of such a worthy campaign.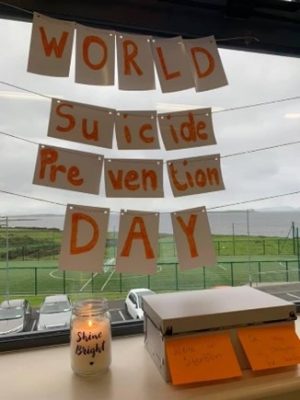 Transition Years Trip to Killary Adventure Centre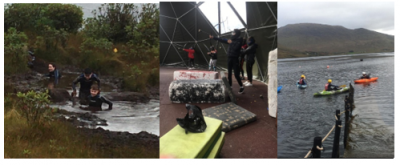 The TY class of 2020 headed for Killary Adventure Centre early in October and threw themselves into a variety of activities including a mud run, the high ropes, gorge walking and kayaking. The weather was kind and the food, not too bad! Many thanks to Mr Reilly, Mrs Doherty, Ms McAndrew and Ms H. Murphy who accompanied them on their adventure.
Maths Week 2020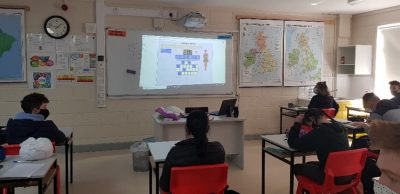 Maths Week is always a big event at Our Lady's Secondary School and this year was no different. During this week we celebrated the continued success of our Maths department. Quizzes, Bingo, Treasure Hunts, Countdown and Maths Trails were some of the activities that students enjoyed this week. A great, socially distanced time was had by all!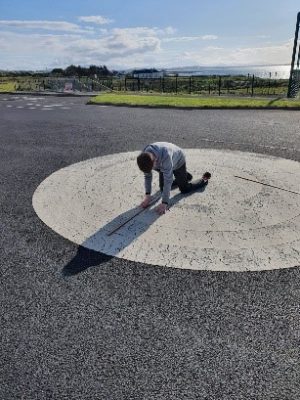 Science Week 2020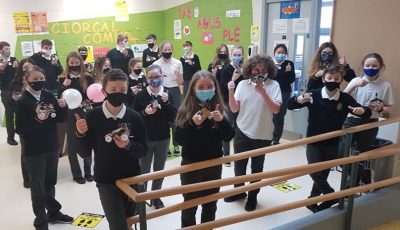 Science Week was celebrated in Our Lady's this year from the 9th – 13th November 2020. A variety of activities were organised for students to enjoy such as; quizzes, kahoot challenges, virtual workshops, dissections and experiments. Our first year students enjoyed a motor car powered workshop on Friday where they all made their own cars. We then raced them which resulted in a very competitive contest!
Gaeilge 24 i Meanscoil Mhuire
Ghlac na daltaí scéime sa dara agus sa triú bliain páirt i nGaeilge 24, feachtas náisiúnta a d'eagraigh Conradh na Gaeilge ar fud na tíre. Bhí go leor imeachtaí ar súil: tráth na gceist, ciorcal comhrá, scannán agus Yoga as Gaeilge. Maith sibh do na daltaí ar fad agus na múinteoirí a labhair Gaeilge i rith an lae 'Beata Teanga í a Labhairt'.
WorldWise Global Schools Project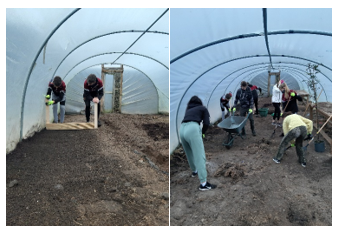 Our Transition Year students are busy working on their Global Schools sustainable living project. The students are preparing the school's poly tunnel in advance of new seasonal crops. They are gaining an awareness of how they can grow their own food from seed to plate! They are developing lifelong skills and an appreciation of sustainability being an integral factor in healthy living and overall wellbeing.
John Paul II Awards 2020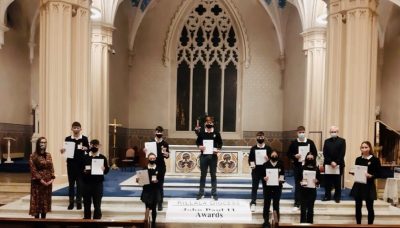 Congratulations to the 5th Year students who were presented with gold, silver and bronze awards at a ceremony in St. Muredach's Cathedral, Ballina recently.  The students are pictured with their teacher Ms. B. McDermott and Bishop John Fleming