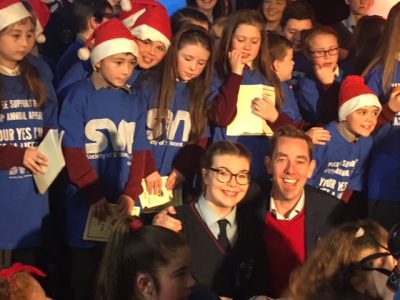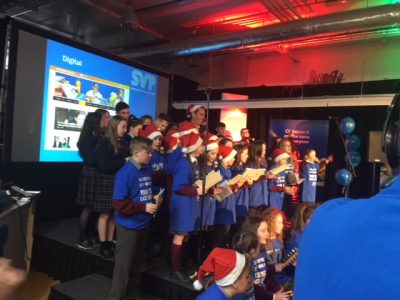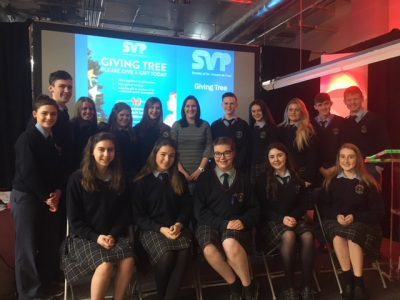 The Aloysius Foundation, Presentation College were invited to the SVP Annual Christmas Launch Day in Dublin on Wednesday November 15th following a spectacular performance at the Young St. Vincent de Paul Youth day in Waterford last April.
Fifth Year student Ciara O' Doherty performed her own song 'Shine A Light For Those Alone', written about her experiences of YSVP. She was accompanied by fourteen members of The Aloysius Foundation (YSVP group in Presentation College, Carlow) and the Children's choir from St. Margaret's N.S. Dublin. The performance captivated the large audience and the national media that were present. Afterwards, Ciara gave a very heart- warming interview to Joe Little of RTE News and to Today FM. Many national newspapers carried the story on Thursday, Nov. 16th.
Ryan Tubridy launched the Annual Appeal and he praised Ciara and the  group for their work in YSVP. He spoke of how it was fantastic to see and to know that the youth care, and are in tune with today's societal issues and want to help and make a change.
Following Ciara's performance in November, she was interviewed for an article on the SVP Appeal and teenagers in The Irish Independent on Dec. 4th.