1st Year Mass
Calasanctius College's 1st Year Mass was held in Oranmore Church on Thursday November 16th. The theme of the mass was 'Community of Friends'. Over 60 students took part in the mass, singing, reading, bringing up gifts and serving. Parents/Guardians were invited back to the school for a cup of tea after.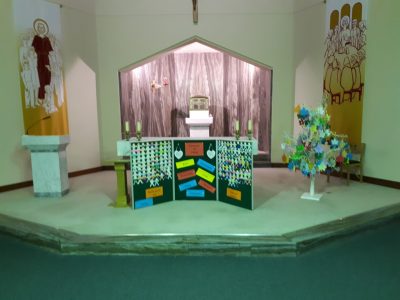 November We Remember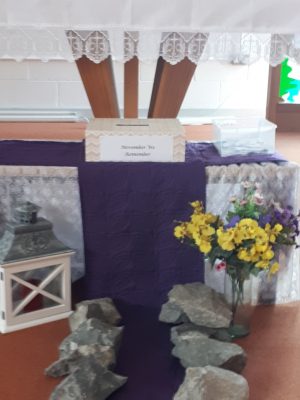 Throughout the month of November, Calasanctius College religion classes participated in a prayer service in the oratory to remember family members and friends who have died. Staff and students placed the names of their loved ones in our November We Remember box.
Teamhope Christmas Shoebox Appeal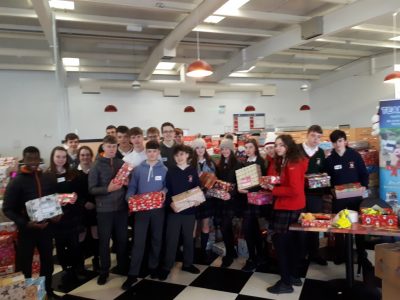 Calasanctius College students delivered the shoeboxes that were brought in from our Religion classes to the sorting centre in Ballybrit. The students spent the day sorting and packing shoeboxes that will be sent to Africa and Eastern Europe
Presentation Day Mass
On Novemeber 24th, Calasanctius College celebrated Presentation Day with a school mass in Oranmore Church. We remembered Nano Nagle, the Lady with the Lantern and foundress of the presentation sisters. We acknowledged the contribution of the presentation sisters to education in Oranmore. Students from each year group participated in the mass. Members of our Student Council laid a wreath in the Presentation Sisters' graveyard after mass.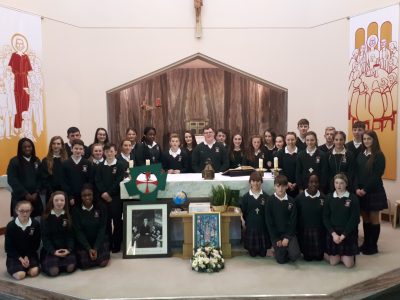 John Paul II Awards
The John Paul II awards took place in St. Mary's College on Sunday 26th Novemeber.  The participants received Bronze and Gold awards for taking an active role in their parish and in activities which build social awareness.
Congratulations to Calasanctius students, Eoghan Geraghty, Ciarán Whelan, Cara Crudden and Cillian Keane.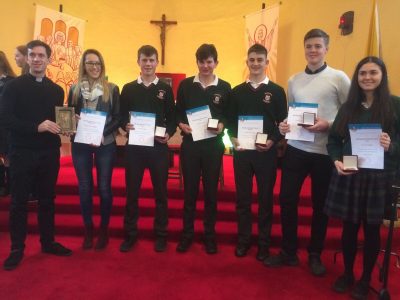 Fr. Declan Lohan, (Past Pupil) Maggie Gibaldo (Past Pupil- Papal Award) Ciarán Whelan, Cillian Keane, Eoghan Geraghty, Daniel Fitzmaurice (Past Pupil) Cara Crudden