Green Schools
We were delighted to welcome representatives from the successful Listowel Tidy Towns Committee when they visited our school with their trophies.  How thrilled we were to be able to share in their success as our TY students litter pick in the town throughout the year.  Two of our students are representing the school in the newly formed Junior Tidy Towns.
This year we are working towards our fifth flag: BIODIVERSITY.  To date we have planted apple, plum and pear trees.  Using recycled materials, our caretaker has built raised beds for the planting of lettuces, onions etc.  This area is wheelchair accessible.  In the event of cold winter temperatures, a number of bird feeders have been constructed, painted and placed in strategic positions throughout the school grounds.
RE Department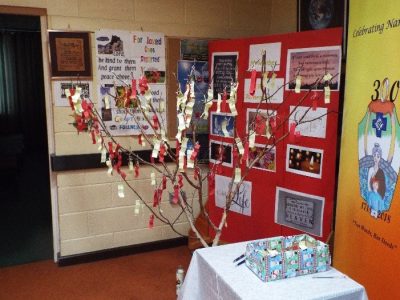 The RE department has been very busy over the past school term. We began our school year with a prayer service on the 31st of August to welcome our first year students to our school. Throughout the month of September our theme for the month was creation, where students designed their own notice board for the social area. For the month of November we placed a tree of remembrance in the social area to allow all students the opportunity to place the name of their loved ones on the tree. As a school community we remembered all of these people in our daily prayers. Our theme was " In November, We Remember"
As a school community we also gathered over 130 shoe boxes for team hope to help some of the world's most vulnerable children to enjoy Christmas a little more this year. I would like to thank all staff, students and parents who aided in any way to this very worthy cause.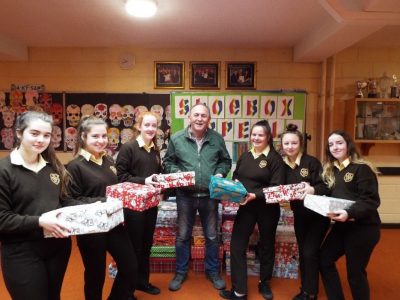 Presentation Day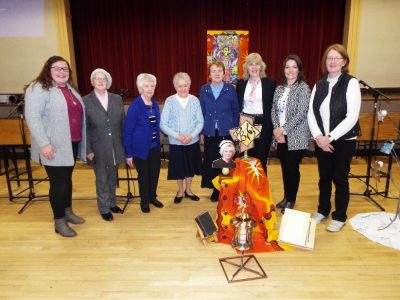 On the 18th of November, we celebrated Presentation Day in St. Mary's Church, Listowel. This year was a special celebration for the Presentation Congregation as it also celebrated the 300th anniversary of Nano Nagle's birth
On 21st of November, as a school community, we remembered Nano Nagle in a very special way. We invited all Presentation Sisters into the school to celebrate a prayer service for Presentation Day.
Again, I would like to thank all staff, students and parents for their generosity throughout the school term, without your help none of these amazing events would have been possible.
Credit Union Art Competition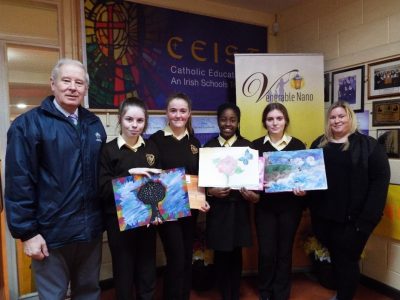 Congratulations to our students who won prizes at the Credit Union Art Competition recently.
Listowel Food Fair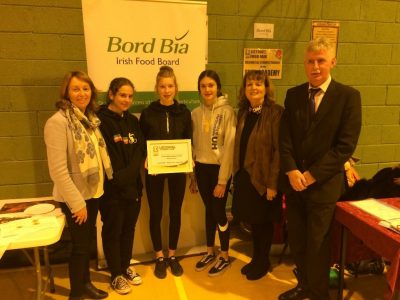 Congratulations to our students who won 1st prize in the Senior category of the Bord Bia schools competition as part of Listowel Food Fair
6th Years visit O'Brien's Cheese in Ballyhahill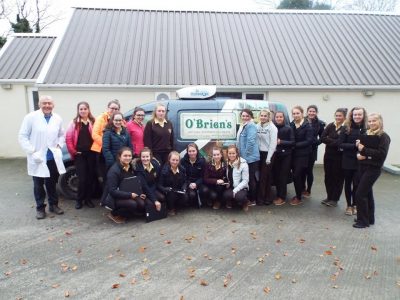 6th year Home Economics & LCVP Students had a very enjoyable visit to O'Brien's Cheese in Ballyhahill recently.
December Newsletter
The Presentation Listowel December Newsletter is now available. Please click picture below to view