Love Literature Week at Presentation Secondary Tralee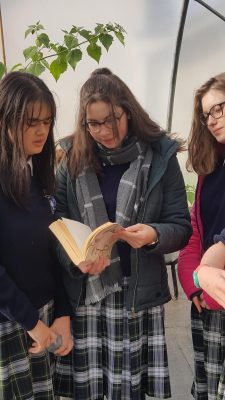 Presentation Secondary School, Tralee celebrated the highly anticipated, high octane extravaganza that is Love Literature Week from Monday 5th to Friday 9th November 2018. The theme this year was" I Am A Star" – a salute to the much-loved Tralee singer/songwriter the late, great Christy Hennessy. Students were thrilled to be joined by Christy's friend, another Tralee star, Mr. Mark Leen, for a gala tribute to Christy on Tuesday 6th November.
A myriad of events was organised for each year group throughout the week. These included workshops with celebrated poet Gabriel Fitzmaurice and acclaimed writer John W. Sexton. A taste of film and the world of film-making hosted by Kerry's Film-maker in residence, Mieke Vanmechelen, was one of the most anticipated events of the week. Students showcased their literary prowess in a variety of writing competitions including – Six Word Stories, Black Out Poetry and Short Stories to name but a few. A novel event was the "Poetry in The Poly Tunnel" a lunchtime literary experience hosted by both staff and students.
The organising committee were also honoured to host "An Audience with Tomi Reichental – Author, Film maker and Holocaust survivor". Mr. Reichental shared his personal witness and experience of The Holocaust with staff and students on Tuesday the 9th. Another highlight, of course, was the annual "Dress in Character Day" on Wednesday, where students were invited to strut their stuff and parade in costumes of their choice based on characters from literature. Prizes galore were presented for the best costumes.
A new feature this year was the "Art Trail" – staff and students were invited to stroll the school's campus and enjoy displays of art, photography and creative endeavours created by members of our very talented school community. The week concluded with a private viewing for students of the new animation "Small Foot" at the Omniplex cinema, Tralee. The week was a great success and planning is already under way for Love Literature Week 2019!
The Annual Love Literature Dress up Parade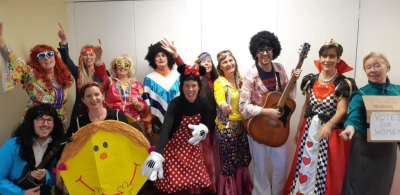 The annual 'Dress in Character' day took place recently as part of Love Literature week. There were lots of interesting and imaginative costumes on display- well done to everyone who took part.
A Successful Day for Pres Girls at Poetry Aloud Regional Competition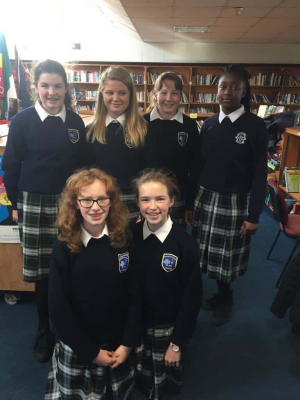 Presentation Secondary Tralee was well represented in the regional round of the Poetry Aloud Competition held in Tarbert Comprehensive today. Poetry Aloud is an annual poetry speaking competition open to all post-primary students in Ireland.
Teams from 1st, 2nd, 4th and 5th year took part in the competition and we are absolutely delighted that two of our students qualified for the National Semi-Final. Congratulations to Jemi John, 5th year and Palesa Hlongwane, 2nd year.
Well done to everyone who took part you did the school proud!