East Munster Track and Field Championships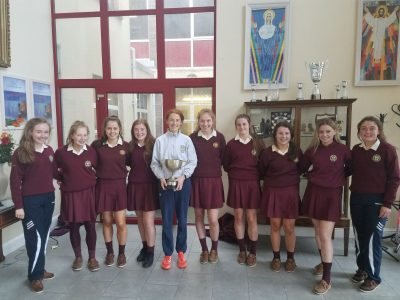 Congratulations to our athletes who competed in the East Munster schools Track and Field Championships held in the Regional Sports Centre Waterford on Wednesday the 2nd May. With over 400 athletes taking part this East Munster event proved a great opportunity for our athletes to make strides in their preferred events. The weather conditions were ideal for all competitors. Along with the sun came a ray of fortune in silverware for the Presentation girls. Well done to Katie Bergin and Amy McGovern who won silver in the long jump for intermediate and senior. CJ Ely winning silver in the 1500m race walk, Lola Bedia winning silver in the 80m hurdles. Rachel Moore put on a powerful display to win the intermediate 100m sprint event with a time of 13.64s. She was followed closely by Ellen Moore her team-mate in third place. In the senior 100m race, Casey Hennessey won a bronze medal. Fiona Hennessey won gold in the shot put with a distance of 9.23 and her sister Siobhan took gold in the discus.
Congratulations to Sorcha Moloney with a brilliant podium double, winning the senior 1500m and 3000m event. Her success is so well deserved, she has well and truly reinforced athletics on the map for Presentation Thurles. Our intermediate 4x 100m relay team took gold in the event; this team consisted of Ellen Moore, Rachel Moore, Megan Crosby and Katie Bergin. The senior 4x100m relay team, Eimear Cleary, CJ Ely, Lauren McCormack and Shannon Edwards, were also very close to clinching gold, but were overtaken on the last 30 metres and had to settle for silver for this event. The senior 4×300 metre relay team was: Amy McGovern, Casey Hennessy, Isabel Finlay and Molly O' Connor. The Presentation girls made a comfortable lead for themselves, but this lead was cut dramatically short on the final exchange when Waterpark College's strongest athlete was relentless in her pursuit of Casey Hennessy. It looked like it could go either way for both teams as the crowd shouted on the athletes to the line. The resilience of Casey paid off in the end to win gold in the senior relay for Presentation Thurles. A monumental performance from all our athletes on the day. Presentation Thurles were crowned best overall school in the East Munsters track and field Championship. The girls will now compete in the Munster schools Championship in Castleisland, Co. Kerry on Saturday 19th May. We wish our athletes all the best in the rest of the championship.
1st Years Festival of Chemistry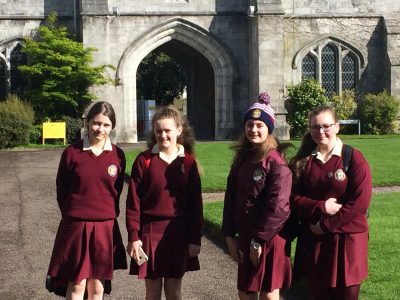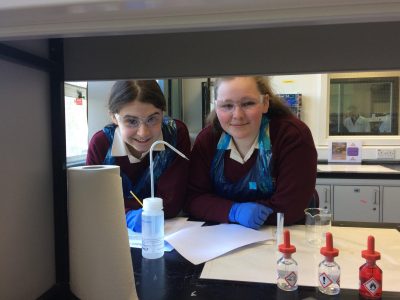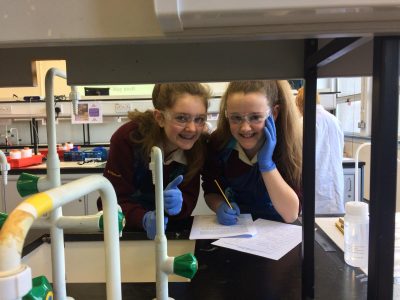 1st years Caoimhe Sweeney, Niamh O'Sullivan, Carenza Costello and Gráinne Condon were at a Festival of Chemistry in UCC recently representing Pres Thurles! They had a great day and thanks to their teacher Ms Neville for travelling with them!
Anti Racism Creative Competition Awards 2018
On Monday 30th April over three hundred and fifty young people from over thirty schools gathered at Tallaght Stadium for the ninth annual "Show Racism the Red Card Creative Competition Awards". Transition year students from Naomh Attracta class were there to showcase their YouTube video that had a core message saying "You're the odd one out if you're racist". The students received a highly commended certificate on the day. The video received praise from both Senior Irish Men's soccer team manager Martin O'Neill and Senior Irish Women's soccer manager Colm Bell. Well done girls.
LIT Junior Science Table Quiz
3rd Year students representing Pres Thurles at the Junior Science Table Quiz in LIT Limerick on Wednesday May 9th. Pictured students are: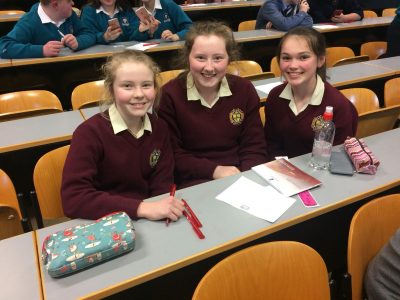 Aoife Dunphy, Róisín Donnelly and Caoimhe Craddock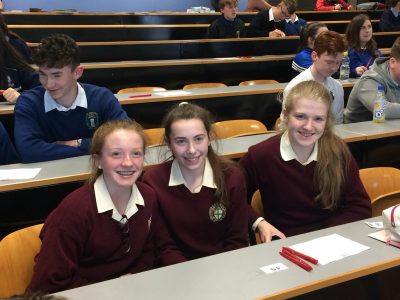 Megan Quigley, Kate Johnson and Julie Brennan
Irish U -18 Rugby Sevens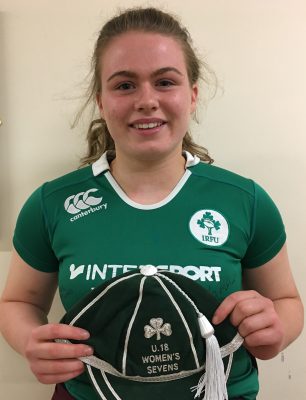 Congratulations to Pres Thurles 6th year student Dorothy Wall who was chosen as captain for the Irish U -18 Rugby Sevens squad! She travelled to France for the Youth Olympics!
TY Trip to Lough Derryvella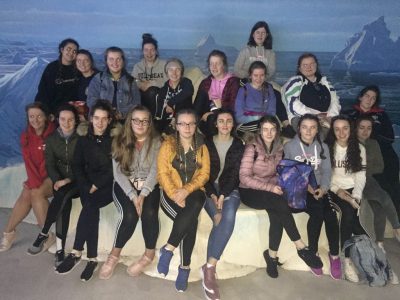 As part of Tipperary's "Discover Your Trail" project, an initiative of South Tipperary Development, Transition Year students had the opportunity to visit Lough Derryvella Loop last Wednesday. The project is designed to enable students to explore the rich heritage of Tipperary's trails while safely accessing and exploring the great outdoors. Derryvella Loop is maintained by the local community and is a site steeped in heritage. As part of the project students were given the opportunity to research the history, geography and ecology of the site, as well as the rich bank of folklore and stories associated with it. The walk itself is scenic and beautifully maintained and provided TY students with a wonderful opportunity to experience Tipperary's fantastic network of walkways first hand, on what turned out to be a beautiful spring morning. Our thanks to Jimmy Duggan for visiting our school and delivering a very detailed and informative talk on the heritage of Derryvella and its environs, to John Egan of South Tipperary Development CLG for initiating the project and to members of Sileveardagh Rural Development for facilitating our visit on the day.
Presentation Thurles In House Basketball League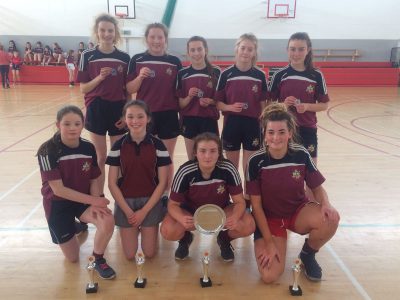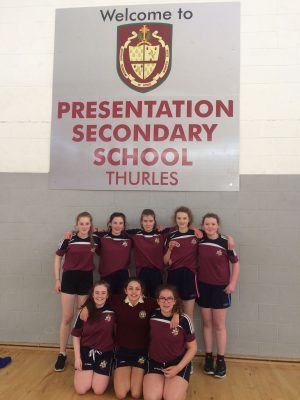 Over 60 of our 1st, 2nd and 3rd year students participated in the Presentation Thurles In House basketball league this week!! Pictured are some of our winning teams! Well done to everyone who took part and also to their teachers for organizing the event!
1st Years Clean-up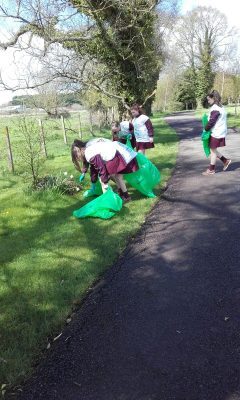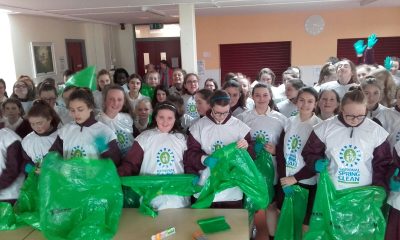 Pres Thurles first year students spent an afternoon cleaning up around the school building and grounds for the National Spring Clean! Well done to everyone that took part.
Musical Evening
Pres Thurles recently held their Musical Evening. It was a great success with acts from Irish Dancing, recitations and singing, to name but a few. The talent was breathtaking and the students put their heart and soul into their performances. We are very proud of them as it is not an easy feat to get up and perform in front of an audience. Thank you to our Music Department for organising such an enjoyable evening. We look forward to next years line up already!