Culture Night Debut for Maura Tobin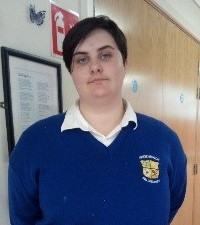 Congratulations to Maura Tobin 5th year, who has been invited to take part in Poetry Ireland's celebration of "Culture Night" on September 20th in Parnell square, Dublin. Maura was a finalist in last year's Poetry Aloud competition and is thrilled to be part of what promises to be a wonderful night of Poetry. Maura will speak two of her favourite poems, "September 1913" and "In Memory of Eva Gore Booth and Con Markiewicz" both written by WB Yeats. Maura will be accompanied by her teacher Ms. Regan, her parents and siblings.
Transition Year News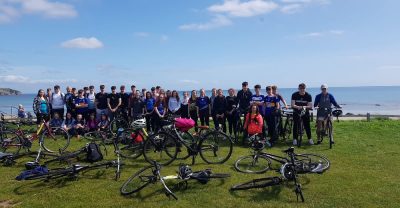 On Tuesday last, our Transition Year students set out from Kilmacthomas for their first outing of the year on the stunning Waterford Greenway cycle. On route to Dungarvan, we took a detour to Clonea, where our students enjoyed a dip in the sea. It was a most enjoyable day and a perfect start to a great year ahead. Thanks to Ms. Coleman and Ms. Bourke for accompanying the students on this memorable trip. We look forward to creating more memorable memories throughout the year.
SVP News
The academic year has only begun and already the school's branch of the SVP group is in action. This year, the group is primarily made up of third year students who, together with Ms. Stanley have begun planning a coffee morning and Christmas party for our senior citizens. Another integral aspect of this group is the "Giving Tree" which encourages everyone in the school to become aware of the needs of others. Such a philosophy is very much in line with the ethos of our foundress, Venerable Nano Nagle, "Not words but deeds."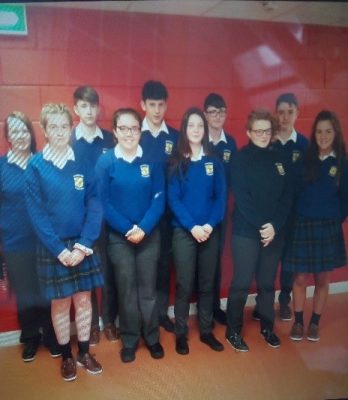 SVP Committee:
L- R {Back Row} Katie Rigney, Michael Kerwick, Pat Moroney, Brian O' Halloran, Danny Broderick.
{Front Row} Claire O' Brien, Rose O' Donnell, Bonnie Hehir, Mary Kate Cronin and Saoirse Bourke