Pres girls recognised with Garda Youth Achievement Awards
Congratulations to two of our students sixth year Clodagh Begley and second year Shannon Oba who both won a Garda Youth Achievement Award at The Ballyroe Hotel Tralee on the 24th January 2020.
The Garda Youth Awards celebrate outstanding young people aged between 13 and 21 years and recognises the good work they are doing throughout their communities.
Students taking action against Climate Change
Students are taking action for their future here at Presentation Secondary School by participating in a number of initiatives. Representatives from the all year groups took part in the Tralee town takeover with an Taisce and 'Neat Streets' at the beginning of January. All schools in Tralee united for a common concern where they discussed how we can keep our town tidy and how students can help create a greener local area.
Meanwhile, TY group 'sustainable karaoke' have been busy promoting alternative modes of transport in an effort to reduce our carbon footprint on our commute to school. Some of the ideas they have tested include roller skating and carpooling!
French and German Pres Café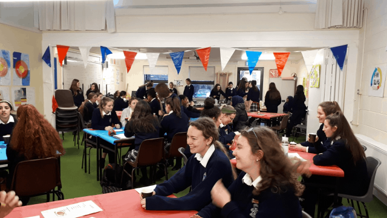 On Monday the 13th of January 6th year French and German students enjoyed crêpes, gâteaux and chocolat chaud at the school café. The event was hosted by the TY French and German students who provided the food and decorated the room. Students spent time speaking in their target language and spot prizes were given.
Pres girls on the winning team!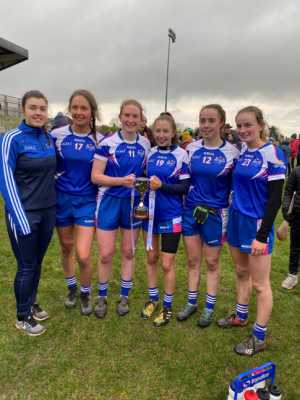 Congratulations to 6th year students Mary O'Connell, Rachel Kilgallan and Aisling O'Connell who were part of the Munster team that won the Lidl All Ireland PPS Interprovincial Tournament 2020!