Celebrating Girls' Love of Technology in Clonakilty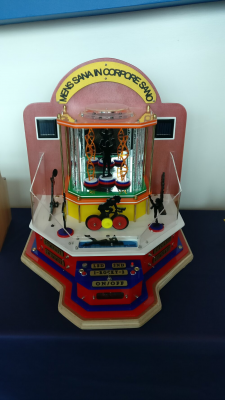 In the past eleven years, fourteen students at Sacred Heart Secondary School in Clonakilty have been awarded for their exceptional results in either Junior Certificate or Leaving Certificate Technology. In fact, every one of these students has, impressively, achieved the highest result in the nation. There have oftentimes been consecutive successes, such as in the 2011, 2012 and 2013 Leaving Cert exams and the 2016, 2017 and 2018 Junior Cert exams.
Defying the speculation that Technology is a 'subject-for-the-guys', there is a significant number of Sacred Heart students taking Technology as a subject every year. The option has been steadily gathering popularity and caters for a large cohort of the student body who are hands-on, practical, imaginative and creative.
The person at the helm is the talented Mr. John Woods, who brings a wealth of experience in Technology Education and has instilled in his students a passion for the design process.
The following are the students who achieved top marks in their state examinations:
Hazel Hurley- Leaving Certificate 2009
Aoife White – Leaving Certificate 2011
Muireasa Carroll- Leaving Certificate 2012
Maeve Moroney – Junior Certificate 2012
Caroline Hayes – Leaving Certificate 2013
Meabh McSweeney- Junior Certificate 2014
Martha Woods & Ava O' Hare- Junior Certificate 2016
Sarah Cahalane, Ruth O' Driscoll & Siobhan Kennefick- Junior Certificate 2017
Claire Cullinane-Sexton & Shannon O' Gorman- Junior Certificate 2018
Martha Woods- Leaving Certificate 2019