International Mercy Day
We celebrated International Mercy Day with our school Mass. We marked the opening of the first House of Mercy by Catherine McAuley on Baggot Street, Dublin on 24th September, 1827. We remembered all the Mercy sisters. We thanked God for the contribution the sisters have made here in our Mercy school in Tuam and for their continued support and guidance. We remembered that Mercy begins with us.
Young Mercy Leaders' Pilgrimage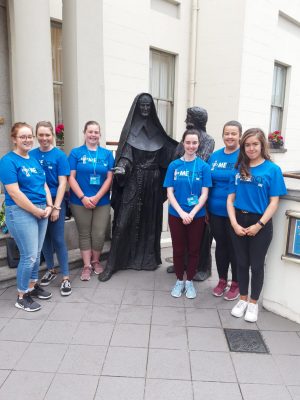 Leaving Cert students from Scoil Bhride, Mercy Secondary School Tuam who attended the Young Mercy Leaders' Pilgrimage, July 15 – 19, in the Mercy International Centre, Baggot St., Dublin.
Knock Volunteers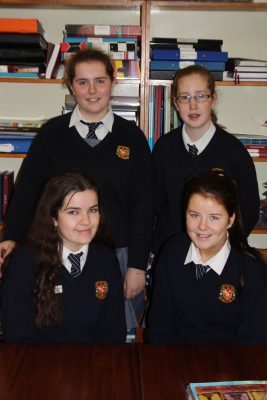 These four Leaving Cert students represented Scoil Bhride, Mercy, Tuam so well this summer. The girls worked as volunteers in Knock helping pilgrims and also attended the Young Mercy Leaders' Pilgrimage in Dublin. We are very proud to have such generous, active students representing us.